"P" a van(nis)

    pily bendy az & gu per bend countercharged
in chief on a suns rays or an eagle sa
a bend wavy voided arg
in fess on an eagle or lower a letter P gu shown smaller
 very much smaller very much higher
two roundels in bend or shown very much smaller
mantling az & or motto "cernam sodales"

Suggested by an anonymous user, who adds:
2 vans instead of the roundels
If you would like to modify this blazon and see the effects click here to copy it into the "create" page.
If you have some helpful feedback or would like to comment on this shield design please click on the button below. Your comment will be moderated and added to this page.
Please Help!
The server has running costs, I have coffee needs.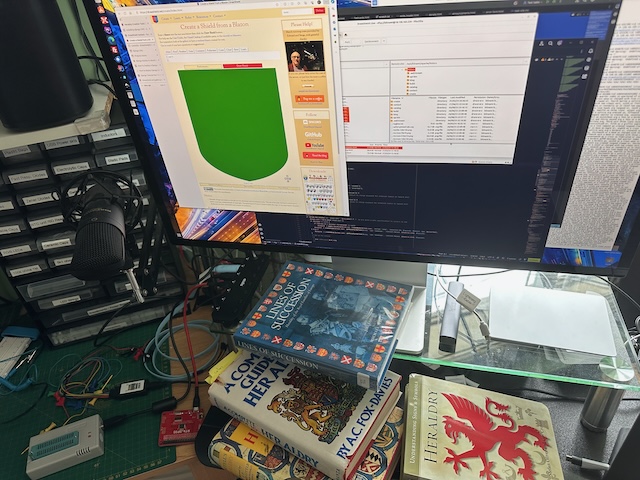 Please donate to make sure we don't run out of either!
Buy me a coffee
Test Me