Random CoA 17

    Quarterly
     First gules an eagle displayed or armed legged
 langued and beaked sable royal crowned argent larger
 lower.
     Second argent a canadian pale sable three fleur-de-lis
 argent in pale.
     Third azure a lion rampant or armed and langued
 gules royal crowned argent larger lower.
     Fourth quarterly azure and argent.
     Fifth or a cat sejant sable.
     Sixth gules a harp or stringed argent.

Suggested by an anonymous user.
If you would like to modify this blazon and see the effects click here to copy it into the "create" page.
If you have some helpful feedback or would like to comment on this shield design please click on the button below. Your comment will be moderated and added to this page.
Please Help!
I work on Drawshield.net in return for coffee, but I need actual $$$ for the server...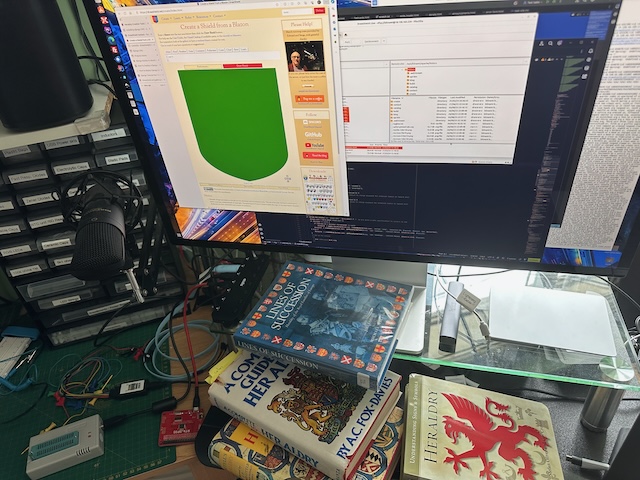 Please donate to make sure we don't run out of either!
Test Me