Further Amalgamated Suggestions
Arms amalgamated from further suggestions pean on a chevron argent five bezant or on a chief gules a crow argent.
If you would like to modify this blazon and see the effects click here to copy it into the "create" page.
If you have some helpful feedback or would like to comment on this shield design please click on the button below. Your comment will be moderated and added to this page.
Please Help!
I work on Drawshield.net in return for coffee, but I need actual $$$ for the server...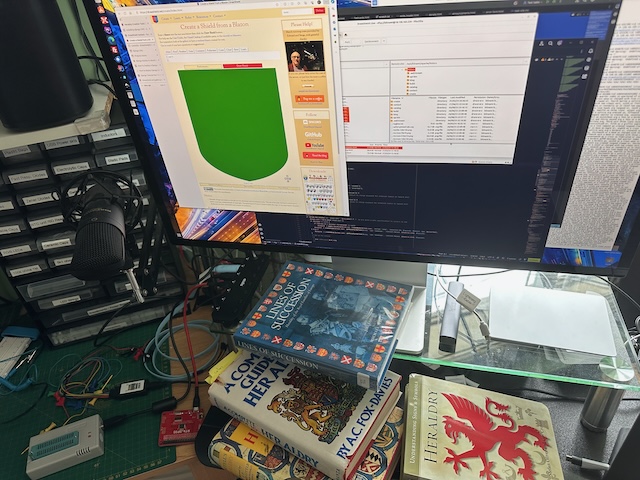 Please donate to make sure we don't run out of either!
Test Me