Recently, there was the 26th internatio....
Posted to: The Google+ Heraldry Community
Posted by: Marc-André Laverdière
Created on: August 18 2016 at 20:33
Recently, there was the 26th international congress of genealogical and heraldic sciences in Glasgow, so lets look at that city's arms:

Arms: Argent, on a mount in base Vert an oak tree the stem at the base thereof surmounted by a on its back also Proper, with a signet ring in its Or; on the top of the tree a redbreast, and in sinister fess point an ancient handbell, both also Proper.

Coronet: a mural coronet Or, masoned Sable

Crest: the half length figure of Saint Kentigern affrontee vested and mitred, his right hand raised in the act of benediction, and having in his left hand a crozier, all Proper.

Supporters: two salmon Proper, each holding in its mouth a signet ring Or

Motto: Let Glasgow Flourish

http://www.ngw.nl/heraldrywiki/index.php?title=Glasgow
Glasgow - Coat of arms (crest) of Glasgow
Please Help!
The server has running costs, I have coffee needs.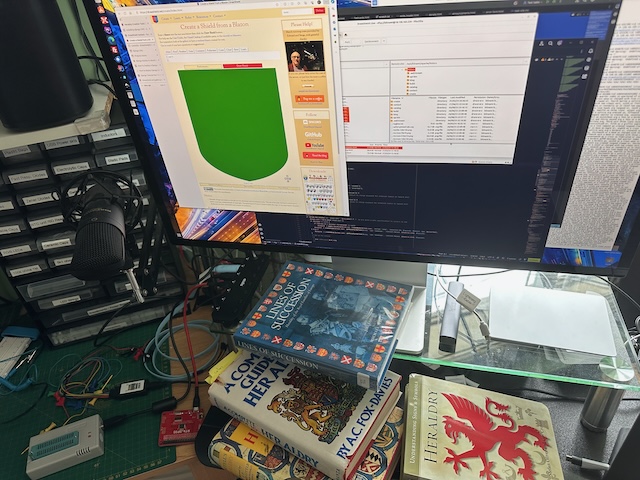 Please donate to make sure we don't run out of either!
Buy me a coffee
Test Me