_Azure estoilly argent a base brunatre_....
Posted to: The Google+ Heraldry Community
Posted by: Karl Wilcox
Created on: December 24 2012 at 18:40
"Azure estoilly argent a base brunatre and a pine tree vert; a mullet or in chief"

Season's Greetings and very best wishes to all in the G+ Heraldry Community!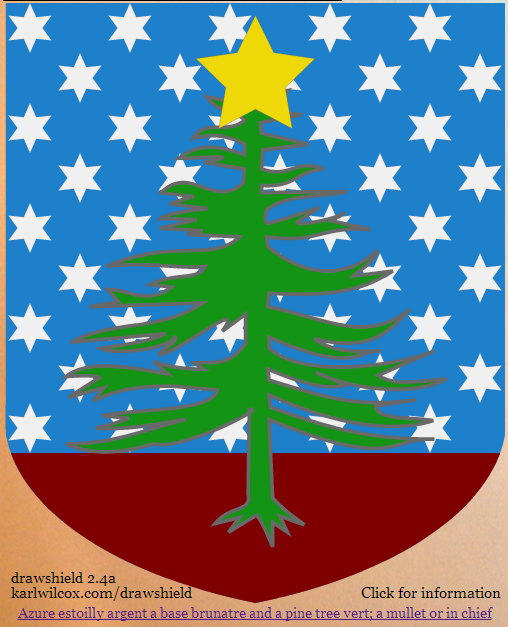 Please Help!
I work on Drawshield.net in return for coffee, but I need actual $$$ for the server...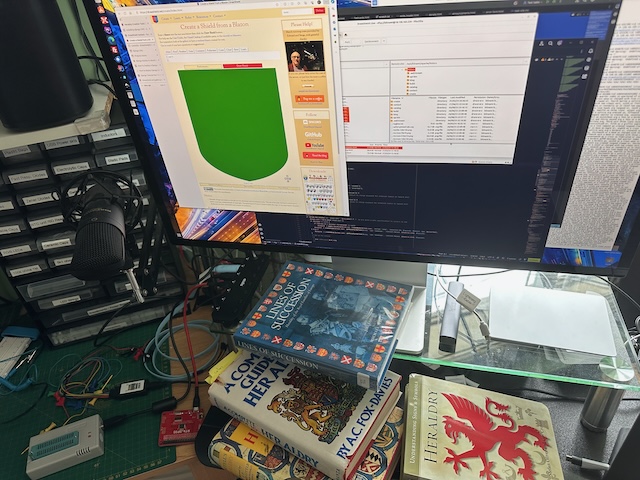 Please donate to make sure we don't run out of either!
Test Me