New Coat of Arms for Nailsea Air....
Posted to: The Google+ Heraldry Community
Posted by: Karl Wilcox
Created on: December 31 2012 at 21:20
New Coat of Arms for Nailsea Air Cadets
Nailsea is a small town near the Bristol Channel, in the West of England. Their air cadet squadron has a newly granted coat of arms. Military arms and crests can tend to be over-complex, but I quite like this nice, clean example. The two objects "in saltire" are glass blower's orbs.
#heraldry
#coatofarms
#aircadets
#bristol
http://www.nailseapeople.co.uk/Air-cadet-squadron-receives-new-Coat-Arms-40th/story-17724636-detail/story.html
Nailsea air cadets get new coat of arms for 40th birthday | Nailsea People
Please Help!
I work on Drawshield.net in return for coffee, but I need actual $$$ for the server...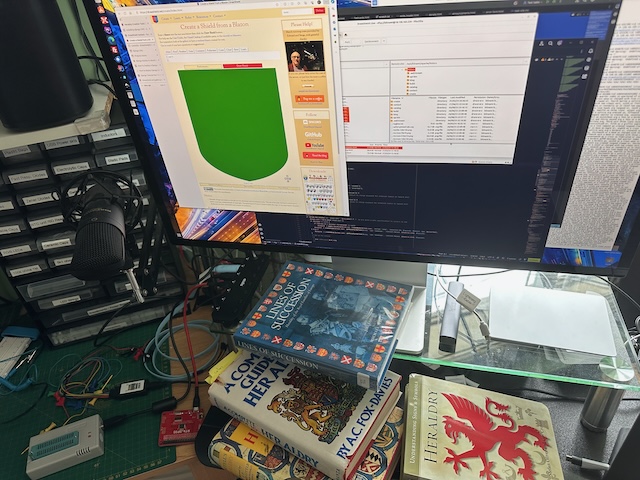 Please donate to make sure we don't run out of either!
Test Me