Found it....
Posted to: The Google+ Heraldry Community
Posted by: Karl Wilcox
Created on: February 1 2013 at 16:43
Found it - Burke's General Armory of 1884 has Sorrell (Waltham and Stebbings, co. Essex, and Ipswich, CO. Suffolk). Gu. two lions pass, guard, erm. Crest _ On a ducal coronet or, a peacock ppr.
Please Help!
The server has running costs, I have coffee needs.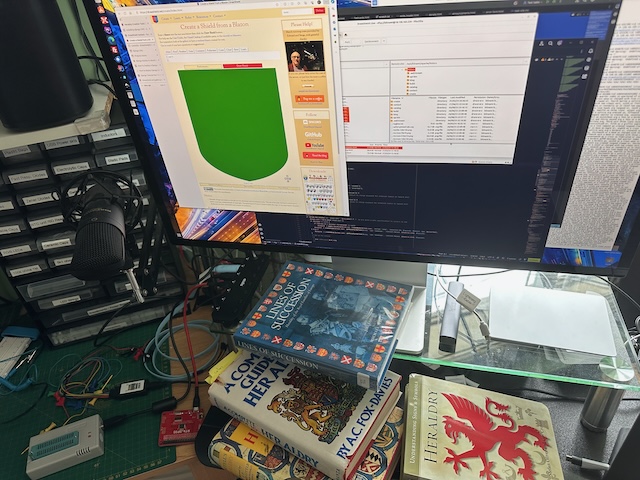 Please donate to make sure we don't run out of either!
Buy me a coffee
Test Me