Congratulations, Inhabitants of....
Posted to: The Google+ Heraldry Community
Posted by: Karl Wilcox
Created on: March 18 2013 at 23:47
Congratulations, Inhabitants of Ascencion Island, on your new Coat of Arms

The picture isn't too clear but the supporters are two turtles on a beach and that looks like three albatrosses for charges, but I'm not sure what the wavy thing is behind the chevron... Ideas anyone?
http://news.coinupdate.com/ascension-new-coat-of-arms-granted-1889/
New Coat of Arms Granted for Ascension Island | Coin Update
Please Help!
The server has running costs, I have coffee needs.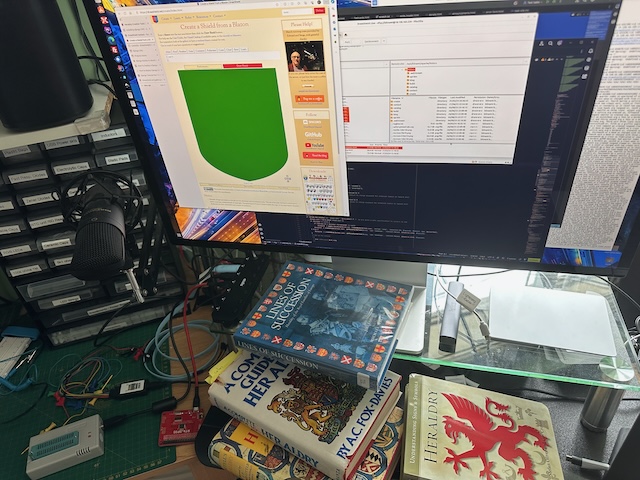 Please donate to make sure we don't run out of either!
Buy me a coffee
Test Me