Heraldry Tutorial_You folks probably....
Posted to: The Google+ Heraldry Community
Posted by: Karl Wilcox
Created on: February 9 2014 at 18:23
Heraldry Tutorial
You folks probably know most of this stuff already, but if you have friends that would like an on-line introduction to Heraldry this set of blog posts is nicely written. It is based on "Boutell's Heraldry", which was also the inspiration for
http://karlwilcox.com/drawshield
so almost all of the things discussed in the blog posts can be created in Drawshield, if you want to work through some practical exercises.
Please Help!
I work on Drawshield.net in return for coffee, but I need actual $$$ for the server...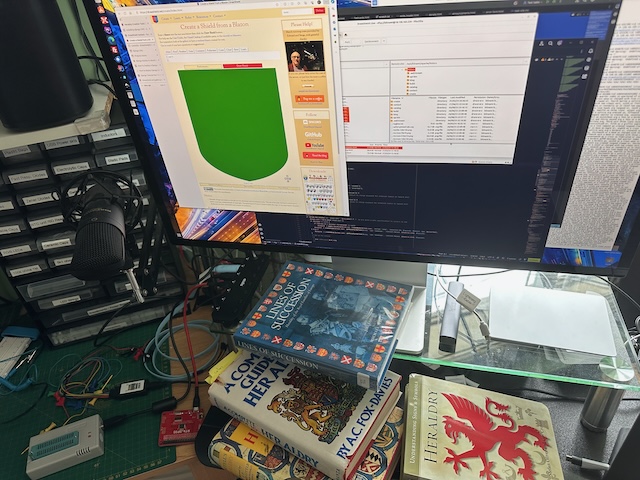 Please donate to make sure we don't run out of either!
Test Me