Still on the Commonwealth theme._Saint....
Posted to: The Google+ Heraldry Community
Posted by: Marc-André Laverdière
Created on: November 26 2015 at 14:45
Still on the Commonwealth theme.

Saint Kitts and Nevis

Crest a torch Vert with flames proper held by a black and a white hand proper.
Escutcheon Argent, a chevron Gules between two flowers of the Poinciana in chief and a schooner in base proper, and a chief Azure the head of a Carib proper, between a fleur de lys Or and a Rose Argent seeded Gules.
Supporters Two pelicans, the dexter one holding a palm tree the sinister one a stalk of sugar cane.
Motto Country above Self
https://en.wikipedia.org/wiki/Coat_of_arms_of_Saint_Kitts_and_Nevis
Coat of arms of Saint Kitts and Nevis - Wikipedia, the free encyclopedia
Please Help!
The server has running costs, I have coffee needs.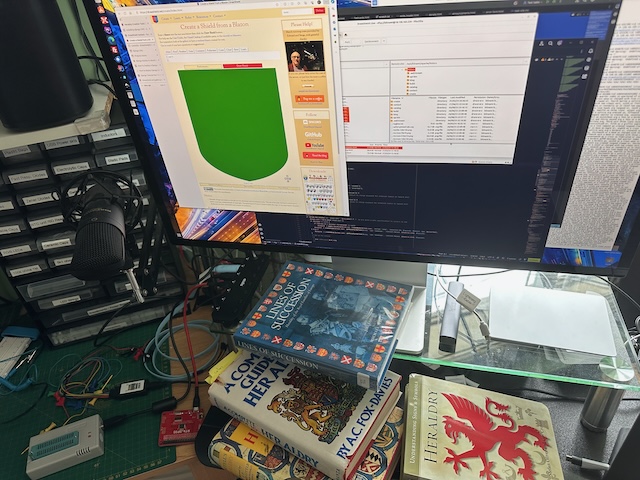 Please donate to make sure we don't run out of either!
Buy me a coffee
Test Me