On this day, in 1944, the Battle....
Posted to: The Google+ Heraldry Community
Posted by: Marc-André Laverdière
Created on: December 23 2015 at 0:12
On this day, in 1944, the Battle of the Bulge was ongoing in, among others, the Ardennes region of France. Its arms are as below:

Those bends are not easy... they are "deux doubles cotices potencées et contre-potencées d'or", which translated are "two double cotices potent counter-potent?

How would you express that in English blasonry?
http://www.labanquedublason2.com/lecture_fiche_territoire.php3?page=f08000
Ardennes chef-lieu : Charleville Mézières d'azur à la bande d ...
Please Help!
The server has running costs, I have coffee needs.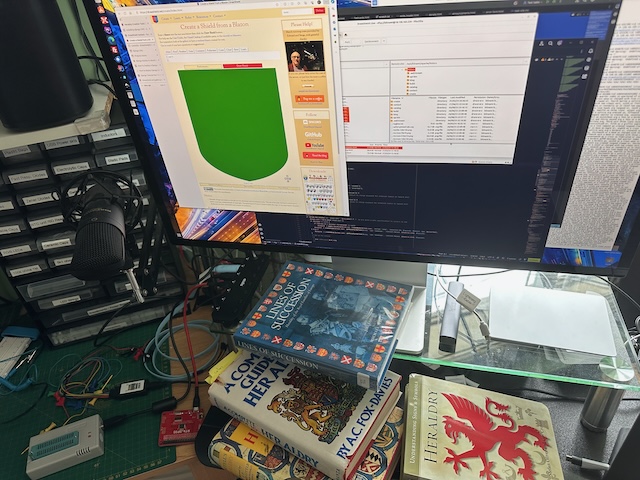 Please donate to make sure we don't run out of either!
Buy me a coffee
Test Me