Today, we remember the Battle of....
Posted to: The Google+ Heraldry Community
Posted by: Marc-André Laverdière
Created on: August 19 2016 at 14:34
Today, we remember the Battle of Dieppe, which happened in 1942. The raid was performed by joint British and Canadian troops against the German occupying forces.

The arms of Dieppe are Per pale azure and gules, a 3-masted ship sails furled argent.
https://commons.wikimedia.org/wiki/File:Blason_Dieppe.svg#/media/File:Blason_Dieppe.svg
File:Blason Dieppe.svg - Wikimedia Commons
Please Help!
I work on Drawshield.net in return for coffee, but I need actual $$$ for the server...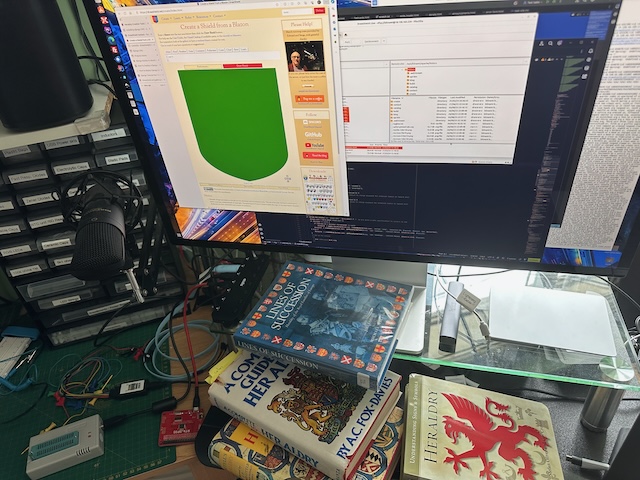 Please donate to make sure we don't run out of either!
Test Me