In solidarity with the people of....
Posted to: The Google+ Heraldry Community
Posted by: Marc-André Laverdière
Created on: December 19 2016 at 21:41
In solidarity with the people of Berlin, who saw 9 people killed today in a market (at the time of writing)

The arms of Berlin: Argent, a bear rampant Sable langued and armed Gules.
The coronet is special. It is the merger of the civic coronet with the People's crown
https://commons.wikimedia.org/wiki/File:Coat_of_arms_of_Berlin.svg#/media/File:Coat_of_arms_of_Berlin.svg
File:Coat of arms of Berlin.svg - Wikimedia Commons
Please Help!
The server has running costs, I have coffee needs.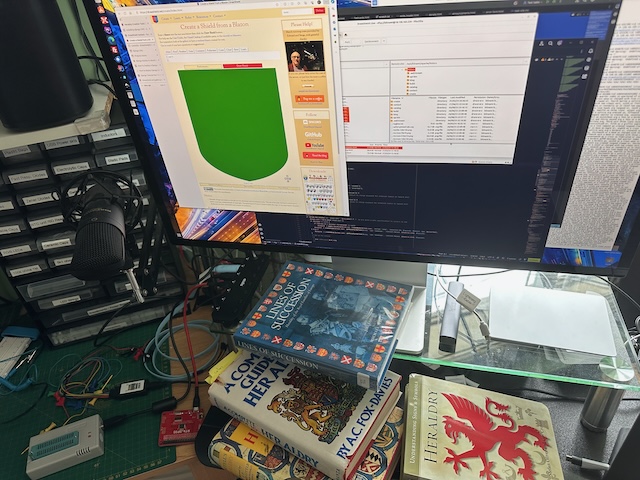 Please donate to make sure we don't run out of either!
Buy me a coffee
Test Me