Post(3)....
Posted to: The Google+ Heraldry Community
Posted by: Glasmalerei Christen
Created on: January 7 2017 at 20:14
So, die letzten Familienwappen auf Glas für das 2016 sind gemalen und ausgeliefert. Die Weihnachtsferien 🎄 können kommen.😀 http://www.glas-art.ch
Please Help!
I work on Drawshield.net in return for coffee, but I need actual $$$ for the server...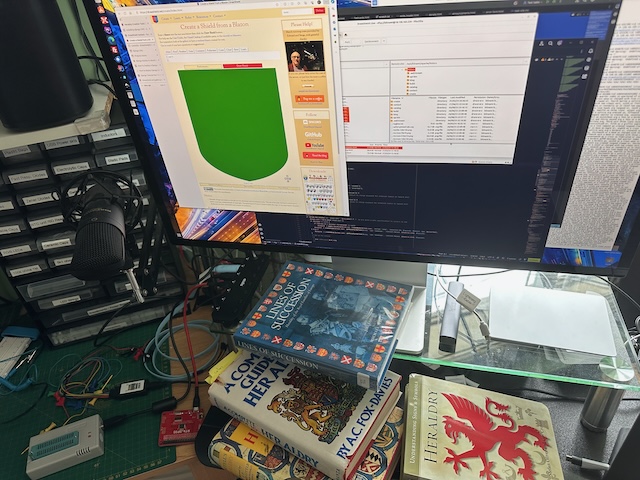 Please donate to make sure we don't run out of either!
Test Me