Sad news today from Nigeria....
Posted to: The Google+ Heraldry Community
Posted by: Marc-André Laverdière
Created on: January 17 2017 at 20:53
Sad news today from Nigeria - a plane of their Air Force has mistakenly bombed a refugee camp, causing more than 100 deaths.
(details:
http://www.cbc.ca/news/world/nigeria-refugee-camp-military-strike-1.3939242
)
In solidarity, lets' look at the arms of Nigeria
Arms: Sable a Pall wavy argent
Crest: An eagle displayed Gules.
Torse Argent and Vert
Supporters Two horses Argent
Compartment A grassy field proper, the yellow flowers at the base (incorrectly shown as red in the image) are Costus Spectabilis, Nigeria's national flower.
Motto Unity and Faith, Peace and Progress
https://en.wikipedia.org/wiki/Coat_of_arms_of_Nigeria
Coat of arms of Nigeria - Wikipedia
Please Help!
The server has running costs, I have coffee needs.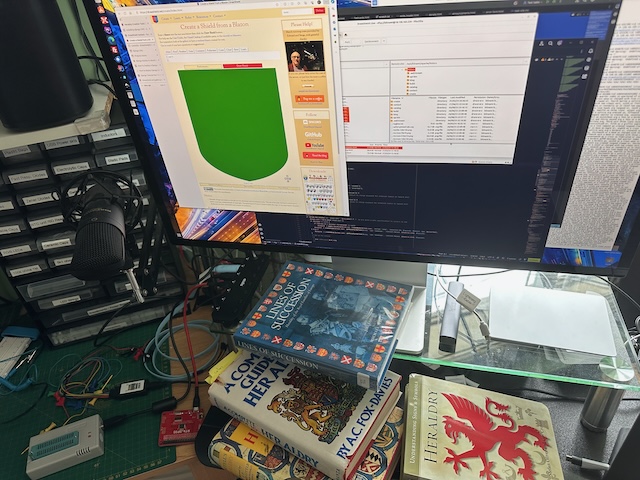 Please donate to make sure we don't run out of either!
Buy me a coffee
Test Me