Sadly, there are lots of shows....
Posted to: The Google+ Heraldry Community
Posted by: Marc-André Laverdière
Created on: April 8 2017 at 22:0
Sadly, there are lots of shows of (heraldic) solidarity nowadays :(

First, to the people of Stockholm. Wikipedia doesn't mention the blazon, but I suppose it is the following:

Azure, the head of Saint Eric couped affronty Or. Above, a mural coronet Or.
https://commons.wikimedia.org/wiki/File:Insigne_Holmiae_coronatum.svg#/media/File:Insigne_Holmiae_coronatum.svg
File:Insigne Holmiae coronatum.svg - Wikimedia Commons
Please Help!
The server has running costs, I have coffee needs.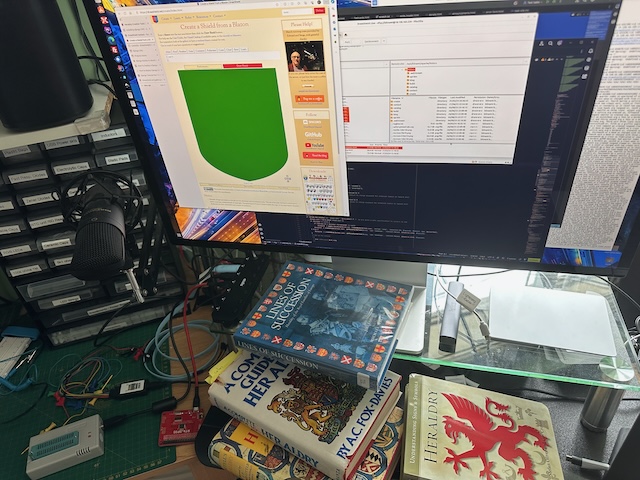 Please donate to make sure we don't run out of either!
Buy me a coffee
Test Me