Heraldic Lily, glass painting.....
Posted to: The Google+ Heraldry Community
Posted by: D. Ranch
Created on: April 22 2017 at 18:27
Heraldic Lily, glass painting. kiln fired. According to French historian Georges Duby, the three petals represent the medieval social classes: those who worked, those who fought, and those who prayed. source https://www.etsy.com/listing/526425571/heraldic-lily-stained-glass-design-glass
Please Help!
I work on Drawshield.net in return for coffee, but I need actual $$$ for the server...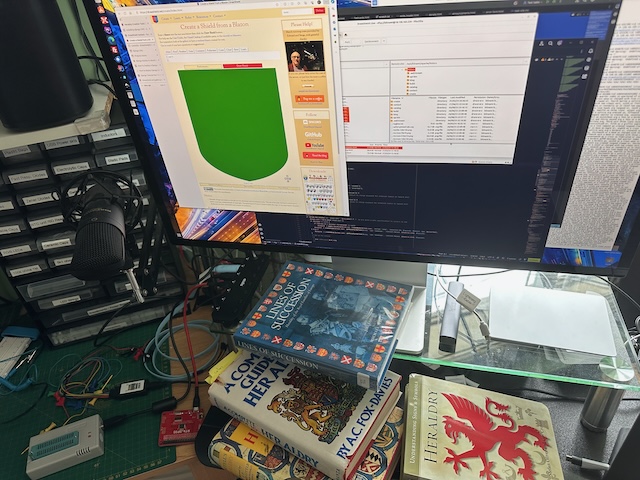 Please donate to make sure we don't run out of either!
Test Me