The Bahamas were also hit by hurricane_....
Posted to: The Google+ Heraldry Community
Posted by: Marc-André Laverdière
Created on: September 14 2017 at 16:49
The Bahamas were also hit by hurricane Irma. This is a Commonwealth Realm, so its arms are in typical British style.


Escutcheon Argent, Christopher Columbus' Santa Maria in full sail proper, on a base barry wavy of four Azure and Argent; and a chief Azure, a rising sun radiant Or.
Crest On a golden helmet affronty, lambrequined Argent and Azure a conch of the Giant Wingsnail and five palmleaves proper.
Torse Or and Azure
Supporters On the dexter a Blue Marlin and on the sinister a red flamingo proper.
Compartment Waves of the sea on the dexter and a grassy ground on the sinister proper.
Motto Forward, Upward, Onward Together

Note that there is no Royal crown anywhere in sight. Surprisingly, this is fairly common for Commonwealth Realms
https://en.wikipedia.org/wiki/Coat_of_arms_of_the_Bahamas
Coat of arms of the Bahamas - Wikipedia
Please Help!
The server has running costs, I have coffee needs.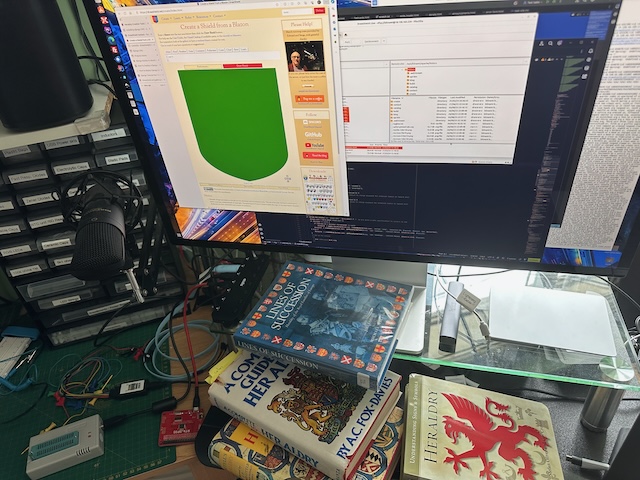 Please donate to make sure we don't run out of either!
Buy me a coffee
Test Me