In solidarity with the people of....
Posted to: The Google+ Heraldry Community
Posted by: Marc-André Laverdière
Created on: October 16 2017 at 14:5
In solidarity with the people of Somalia, who are mourning nearly 300 dead after a car bomb detonated this weekend.

According to Wikpedia
Crest Battlements "in the Moorish style" (A crown or)
Escutcheon Azure a mullet argent of five points (Flag of Somalia); a bordure Or
Supporters Two leopards rampant
Compartment A ribbon wrapped around two crossed lances over two crossed palm fronds

https://commons.wikimedia.org/wiki/File:Coat_of_arms_of_Somalia.svg#/media/File:Coat_of_arms_of_Somalia.svg
File:Coat of arms of Somalia.svg - Wikimedia Commons
Please Help!
I work on Drawshield.net in return for coffee, but I need actual $$$ for the server...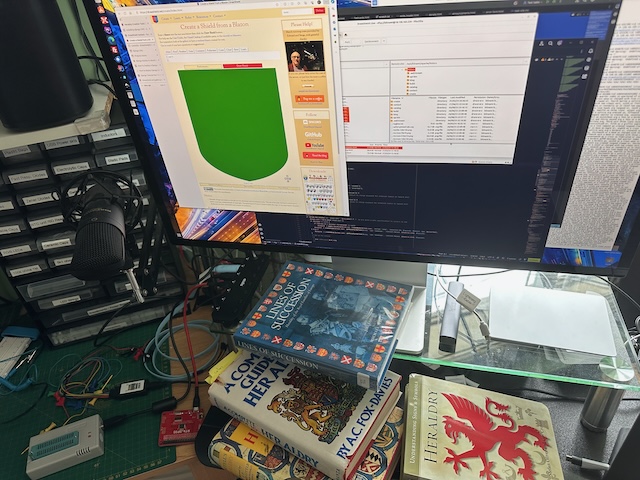 Please donate to make sure we don't run out of either!
Test Me