The arms of Dr. Beswick-Escanlar_Arms_....
Posted to: The Google+ Heraldry Community
Posted by: Marc-André Laverdière
Created on: June 12 2018 at 16:7
The arms of Dr. Beswick-Escanlar

Arms Per chevron Gules and Azure a chevron barry wavy Argent and Azure between in chief two suns Or and in base a sword surmounting a balance Or and entwined by a snake Argent;

Crest Issuant from a coronet of maple leaves and western red lilies Gules, a sea-lion Or winged Gules charged with a Brigid cross Or, holding in its sinister paw a paintbrush and in its dexter paw a quill pen Argent;

Motto SEEK AND ACCEPT RESPONSIBILITY;
http://reg.gg.ca/heraldry/pub-reg/project-pic.asp?lang=e&ProjectID=2942&ProjectElementID=10346
Beswick-Escanlar, Vincent Paul [Individual]
Please Help!
I work on Drawshield.net in return for coffee, but I need actual $$$ for the server...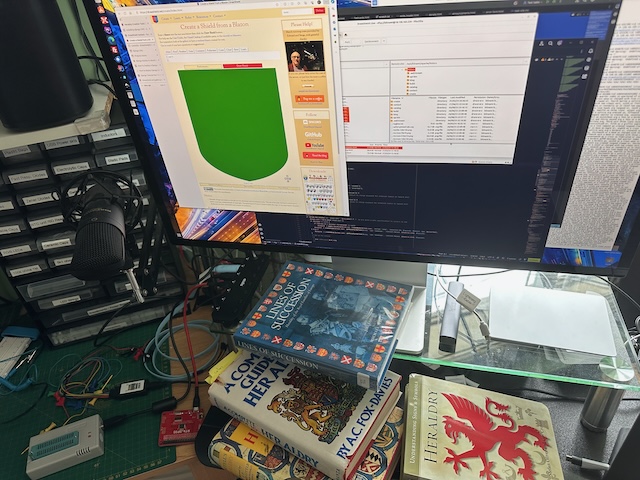 Please donate to make sure we don't run out of either!
Test Me