(Untitled Post)
Posted to: The Google+ Heraldry Community
Posted by: Karina Castro
Created on: August 20 2018 at 13:59
Banner of St Martin Made from white silk brocade and embroidered in rich silks, this banner has designs of roses, thistles, shamrocks and leeks – and in the centre, a figure of St Martin on horseback, dividing his cloak with the beggar. It was designed by the Reverend EE Dorling, and presented in November 1921 by the Church Lads' Brigade as a memorial to those who died in the Great War. The Latin inscription on the reverse can be translated as,
Please Help!
I work on Drawshield.net in return for coffee, but I need actual $$$ for the server...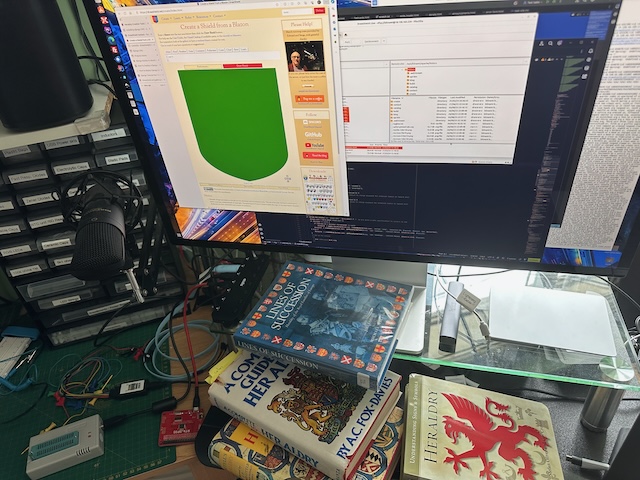 Please donate to make sure we don't run out of either!
Test Me