(Untitled Post)
Posted to: The Google+ Heraldry Community
Posted by: Karina Castro
Created on: August 23 2018 at 10:37
Banner of St Oswald - Westminster Abbey This crimson and gold damask silk banner, embroidered in rich green silk, shows a figure of St Oswald, King of Northumbria, clad in armour with a surcoat of red and gold. It was presented in September 1938 by the Church of England Mens' Society.
Please Help!
The server has running costs, I have coffee needs.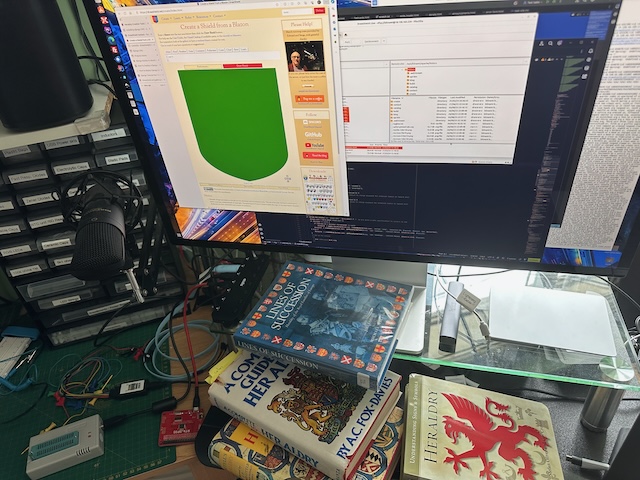 Please donate to make sure we don't run out of either!
Buy me a coffee
Test Me