Interesting item of ecclesiastical....
Posted to: The Google+ Heraldry Community
Posted by: Karl Wilcox
Created on: April 17 2013 at 18:0
Interesting item of ecclesiastical heraldry from Atlanta in this article here. I've not seen a chevron barry wavy before but it's quite effective.
http://www.georgiabulletin.org/local/2013/04/11/dpt_coat_of_arms/
The Coat Of Arms Of Bishop David P. Talley, M.S.W., J.C.D.
Please Help!
I work on Drawshield.net in return for coffee, but I need actual $$$ for the server...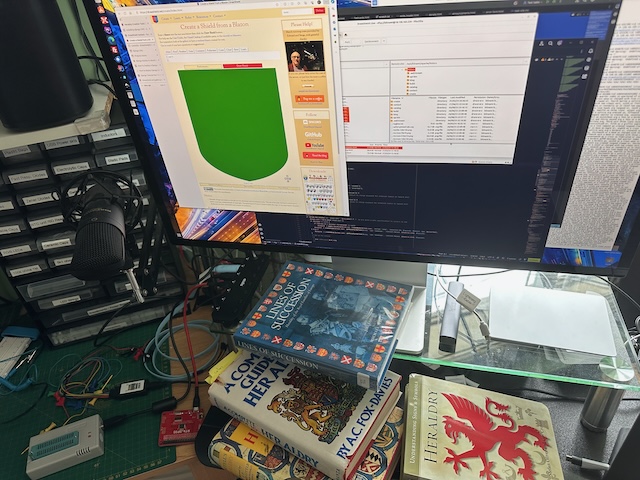 Please donate to make sure we don't run out of either!
Test Me