I love this achievement published....
Posted to: The Google+ Heraldry Community
Posted by: Marc-André Laverdière
Created on: January 13 2017 at 17:12
I love this achievement published yesterday in the Armorial Register. We see all the additaments of a Scottish feudal Baron (which aren't granted anymore by Lyon)

I also like the play of light on the helm.
http://www.armorial-register.com/arms-sco/cromartie-ra-arms.html
The Arms of Robert Allen Cromartie of Urquhart-on-Spey, Baron of Urquhart.
Please Help!
I work on Drawshield.net in return for coffee, but I need actual $$$ for the server...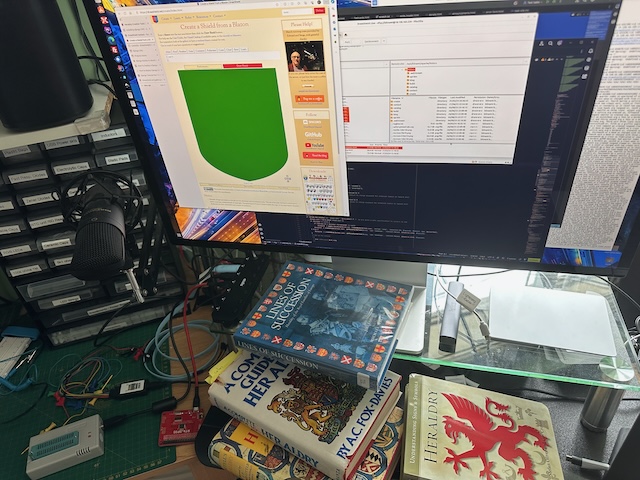 Please donate to make sure we don't run out of either!
Test Me