Another beautiful grant from the....
Posted to: The Google+ Heraldry Community
Posted by: Marc-André Laverdière
Created on: July 2 2018 at 10:31
Another beautiful grant from the CHA. The crest especially rocks, though the arms are nice too!


Arms : Per fess Argent and Azure a fusil per fess Gules and Argent;

Crest : A beluga hauriant embowed Argent holding a West African paddle Azure;

Motto : FAITH AND ACTION;

http://reg.gg.ca/heraldry/pub-reg/project-pic.asp?lang=e&ProjectID=2943&ProjectElementID=10351
Walsh, John Robert [Individual]
Please Help!
I work on Drawshield.net in return for coffee, but I need actual $$$ for the server...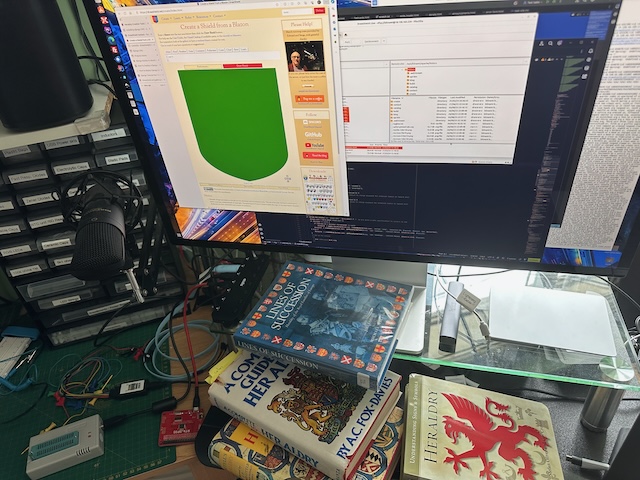 Please donate to make sure we don't run out of either!
Test Me