SALTCOATS (Ayrshire).
SALTCOATS (Ayrshire). Has no arms, those in use being : Quarterly, i argent, a lymphad sail furled and oars in action ; 2 argent, a ruined building indicative of the old saltpans ; 3 azure, a fish naiant ; 4 gules, three gem-rings or, stoned azure. Motto — " Per mare per terras."
Original Source bookofpublicarms00foxd_djvu.txt near line 22743.
Please Help!
The server has running costs, I have coffee needs.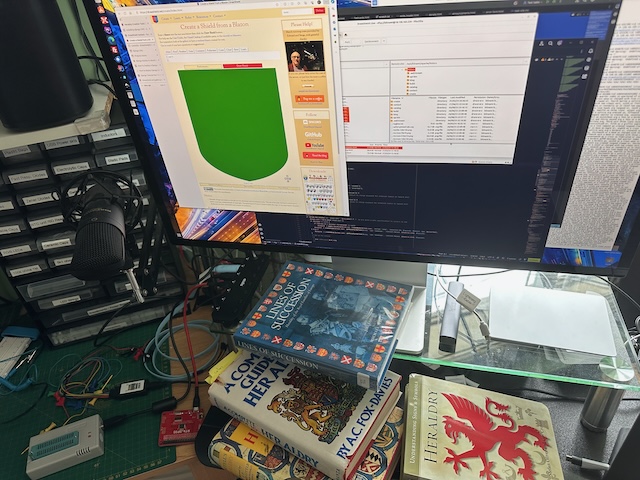 Please donate to make sure we don't run out of either!
Buy me a coffee
Test Me