SAVOY, THE MASTER OF THE
SAVOY, THE MASTER OF THE (Hospital of King Henry VH., Savoy). Argent, on a cross gules, an ostrich feather enfiled with a scroll argent, between in chief a sword erect and in base a mill-rind surmounted by a fleur-de-lis, and a castle and a lion passant guardant in fesse all or, on a chief paly of four azure and gules, a paschal Iamb between two bezants, each charged with a rose gules and ensigned with the Imperial crown proper. [Recorded in the College of Arms.]
As usually displayed these arms are supported (pendent by a guige from the beak) on the breast of an eagle displayed sable, quilled, beaked and crowned with an imperial crown or, but there is no authority for such usage.
Original Source bookofpublicarms00foxd_djvu.txt near line 22905.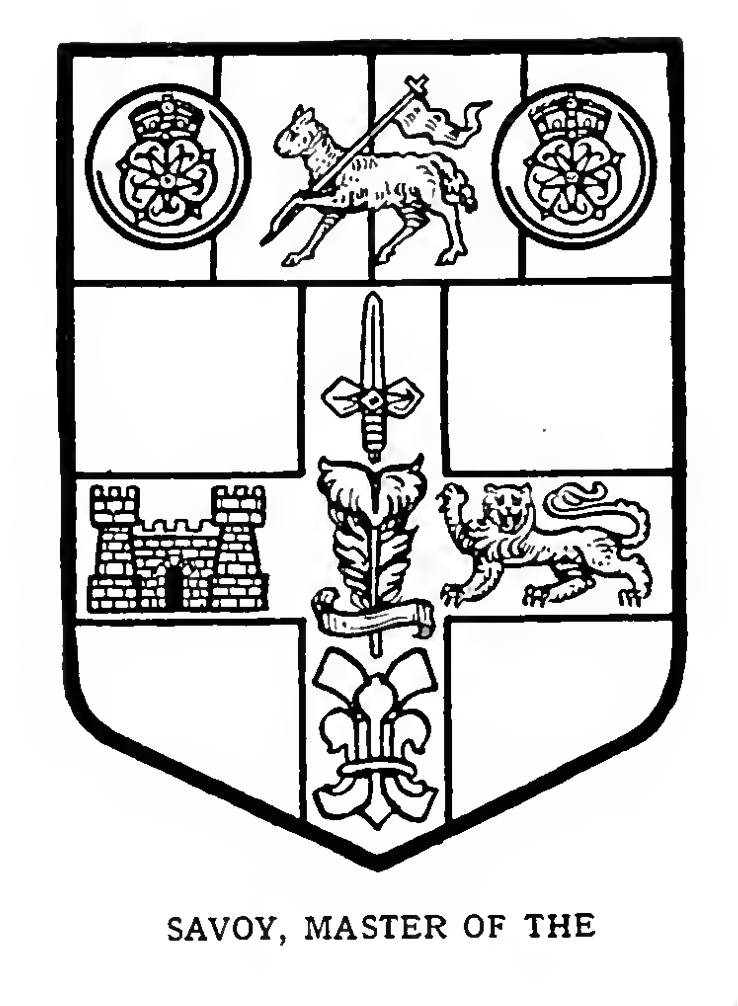 Please Help!
I work on Drawshield.net in return for coffee, but I need actual $$$ for the server...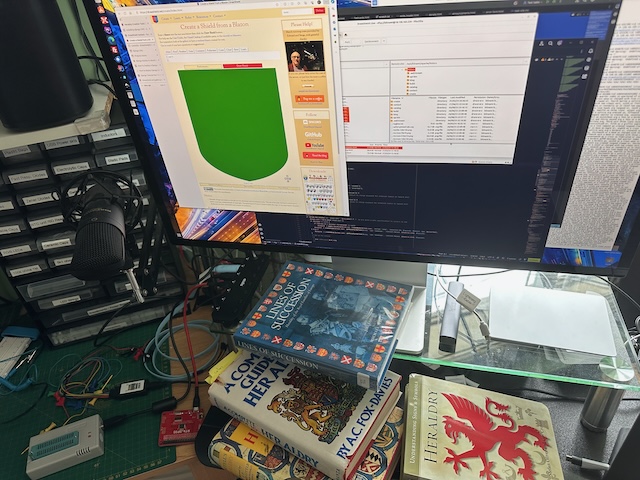 Please donate to make sure we don't run out of either!
Test Me