SAXE-WEIMAR EISENACH, Grand Duchy of.
SAXE-WEIMAR EISENACH, Grand Duchy of. Quarterly: i Thuringia (azure, a lion rampant double queued barry of eight gules and argent), 2 Meissen, 3 per pale on the dexter Henneberg ; sinister, per pale argent and gules, a bend enhanced and counterchanged (Neustadt Arnshaugk), 4 per pale (dexter) a lion rampant sable debruised by a bend or (Blankenhain), (sinister) bendy of eight azure and argent (Tautenberg); all over a crowned inescutcheon of Saxony. Crests — I. Saxony, 2. Thuringia, 3. Meissen. Motto — " Vigilando ascendimus." [Refer to Kingdom of Saxony for descriptions.]
Original Source bookofpublicarms00foxd_djvu.txt near line 23007.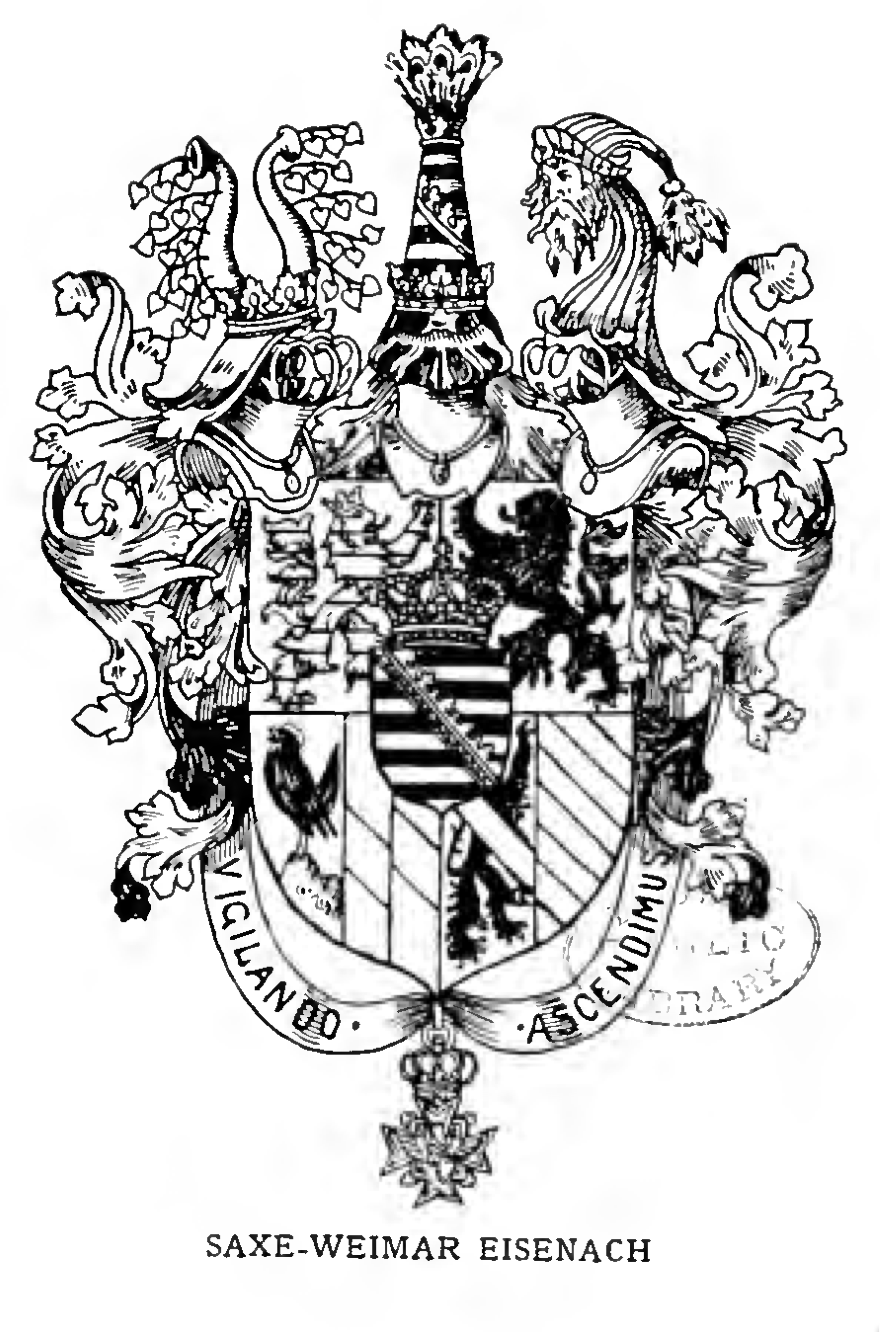 Please Help!
The server has running costs, I have coffee needs.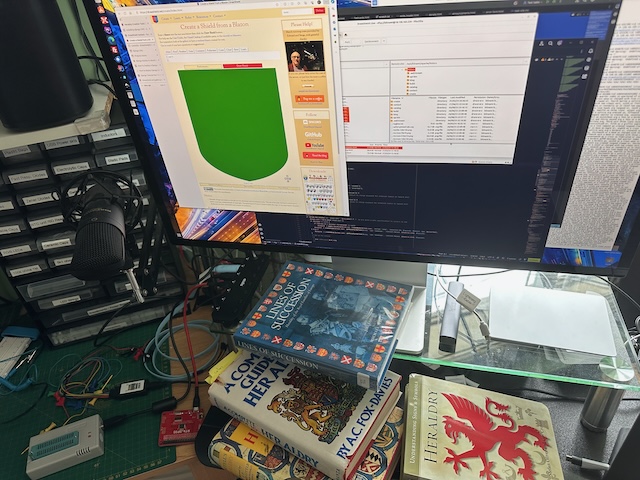 Please donate to make sure we don't run out of either!
Buy me a coffee
Test Me