SAXONY, Province of (Prussia).
SAXONY, Province of (Prussia). Barry of ten or and sable, a crown of rue in bend vert. Crest — Out of a crown a pyramidical cylinder charged with the arms ending in a crown, from which issues a bunch of peacock feathers. Supporters — (Dexter)asavage holding a banner of Prussia; (sinister) a man incomplete armour, on his head a plume of feathers or and sable, supporting a banner of the arms of Saxony as above.
Original Source bookofpublicarms00foxd_djvu.txt near line 23059.
Please Help!
The server has running costs, I have coffee needs.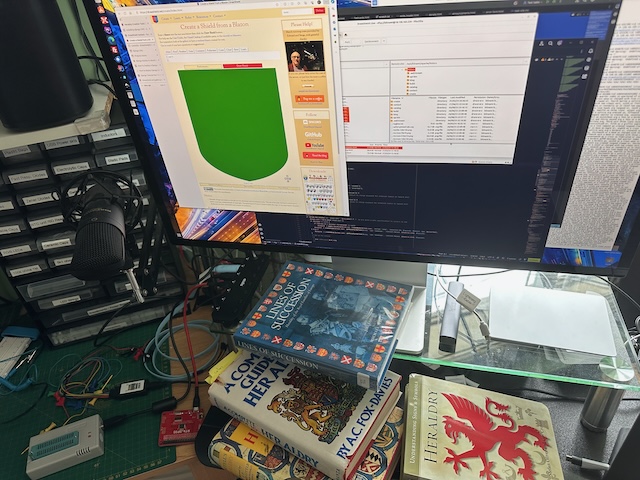 Please donate to make sure we don't run out of either!
Buy me a coffee
Test Me