SCARBOROUGH (Yorkshire).
SCARBOROUGH (Yorkshire). Has no armorial bearings. The arms of Lumley (Earls of Scarborough), " Argent, a fesse gules between three popinjays vert," are sometimes quoted as belonging to the town, but a copy of the seal usually answers the purposes of insignia. This, which is very ancient, shows a ship, a watch-tower, and a star. Legend, " Sigillum comune Burgensin de Scardeburg."
Original Source bookofpublicarms00foxd_djvu.txt near line 23067.
Please Help!
The server has running costs, I have coffee needs.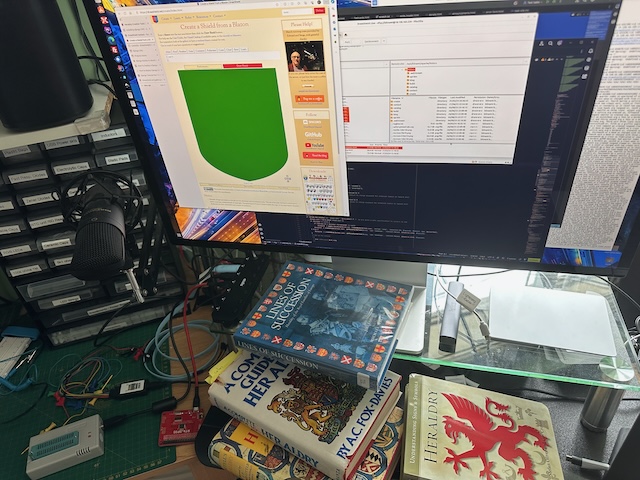 Please donate to make sure we don't run out of either!
Buy me a coffee
Test Me