SCOTLAND.
SCOTLAND. Refer to Antiquaries, Archers, Armour-Bearer, Bank of, Church of, Earl Marischal, Educational Institute of, Hereditary Great Master of the Household in, Linen Manufacturers in, Lord High Chamberlain, Lord High Constable, Lord Justice-General, National Bank of, North of Scotland Banking Company, Revels, Master of, and Ushers.
Original Source bookofpublicarms00foxd_djvu.txt near line 23262.
Please Help!
I work on Drawshield.net in return for coffee, but I need actual $$$ for the server...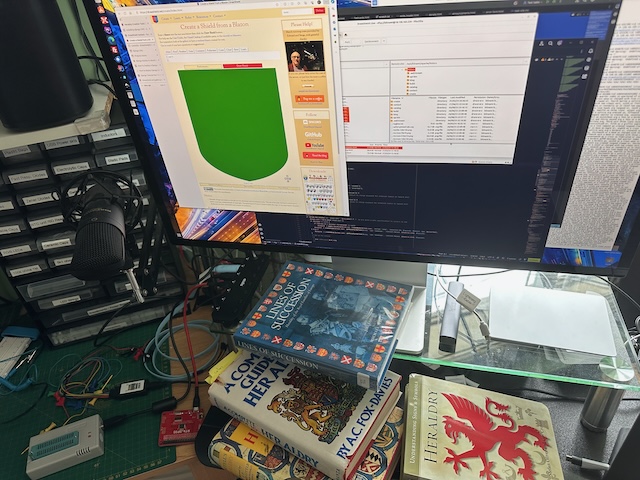 Please donate to make sure we don't run out of either!
Test Me