SCRIVENERS, The Worshipful Company of, London.
SCRIVENERS, The Worshipful Company of, London. (Incorporated 28th January 1617.) Azure, an eagle with wings expanded or, standing on a book in base lying fessewise gules, close clasped and garnished of the second holding in his mouth a penner and inkhorn sable, stringed gules. Crest — On a wreath of the colours, a dexter arm issuing from the clouds proper, vested or, cuffed argent, in the hand a pen as if writing on the wreath. Mottoes — (Over crest)

" Scribite Scientes," (under arms) " Litera scripta manet." Supporters — Two Counsellors habited in their gowns and caps as worn in the reign of Queen Elizabeth, each holding in his exterior hand a parchment roll proper.

[Arms confirmed and crest and supporters granted by Henry St George, Clarenceux, nth November 1634.]
Original Source bookofpublicarms00foxd_djvu.txt near line 23296.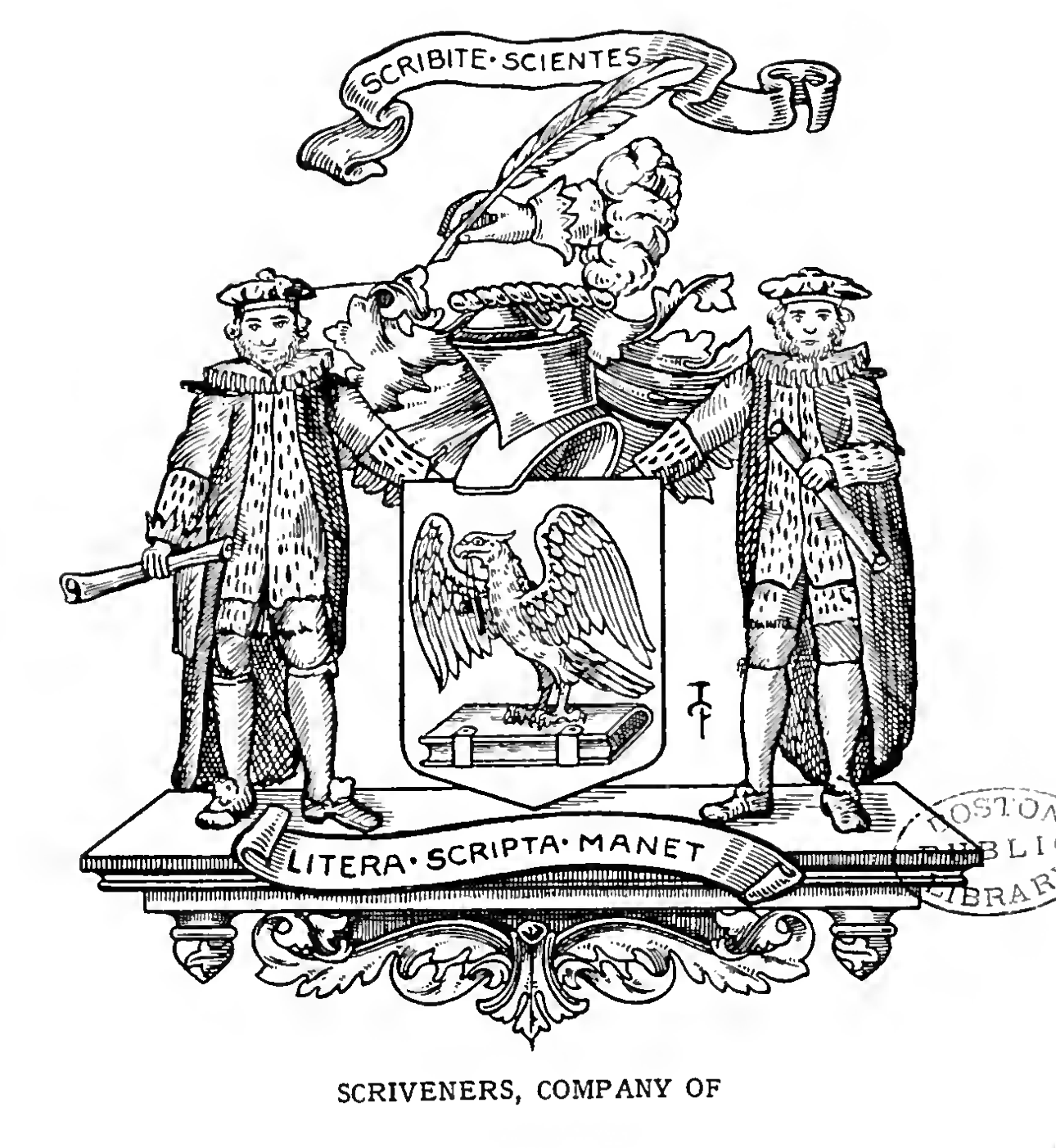 Please Help!
The server has running costs, I have coffee needs.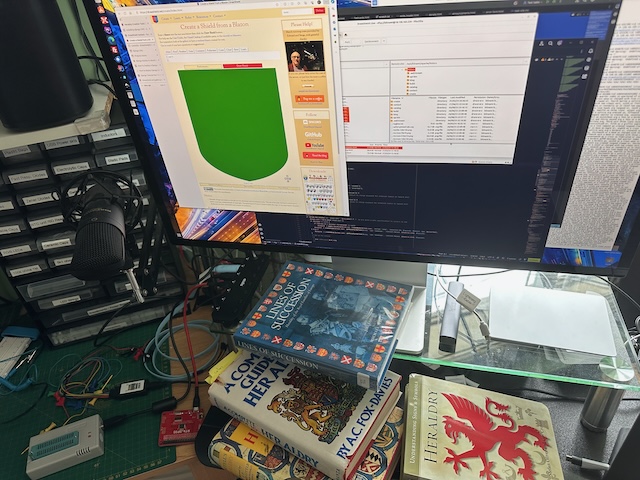 Please donate to make sure we don't run out of either!
Buy me a coffee
Test Me