SELYWN COLLEGE (Cambridge).
SELYWN COLLEGE (Cambridge). The arms of the See of Lichfield (the crosses counterchanged), impaling the arms of Selwyn argent, on a bend cottised sable, a bordure engrailed gules, in chief a crescent for difference. [Of no authority.]
Original Source bookofpublicarms00foxd_djvu.txt near line 23390.
Please Help!
The server has running costs, I have coffee needs.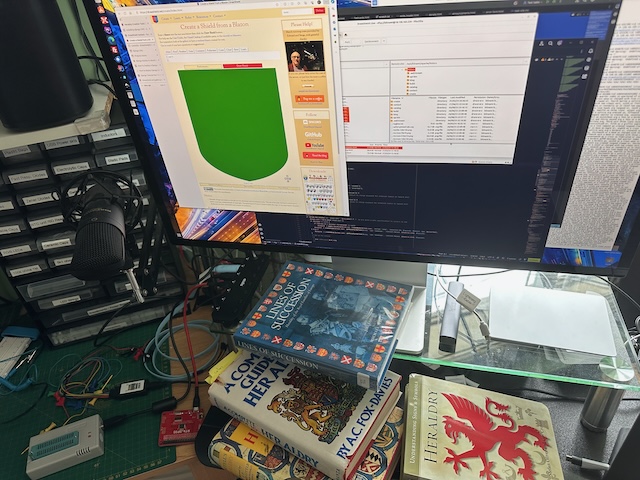 Please donate to make sure we don't run out of either!
Buy me a coffee
Test Me