SHEFFIELD (Yorkshire).
SHEFFIELD (Yorkshire). Per fess azure and vert, in chief eight arrows in saltire banded argent, and in base three garbs or ; and for the Crest — Upon a wreath of the colours, a Hon rampant argent, collared gemel azure, holding an ancient shield also azure, thereon eight arrows as in the arms. Supporters — On the dexter side, a figure habited as Thor, resting his exterior hand on a hammer, all proper; and on the sinister side, a figure habited as Vulcan standing in front of an anvil, and in the dexter hand a pair of pincers, all also proper. Motto — " Deo adjuvante labor proficit." The supporters were added to the arms of Sheffield by a grant dated August 31, 1893, consequent upon the elevation of that town to the rank and dignity of a city.
Original Source bookofpublicarms00foxd_djvu.txt near line 23565.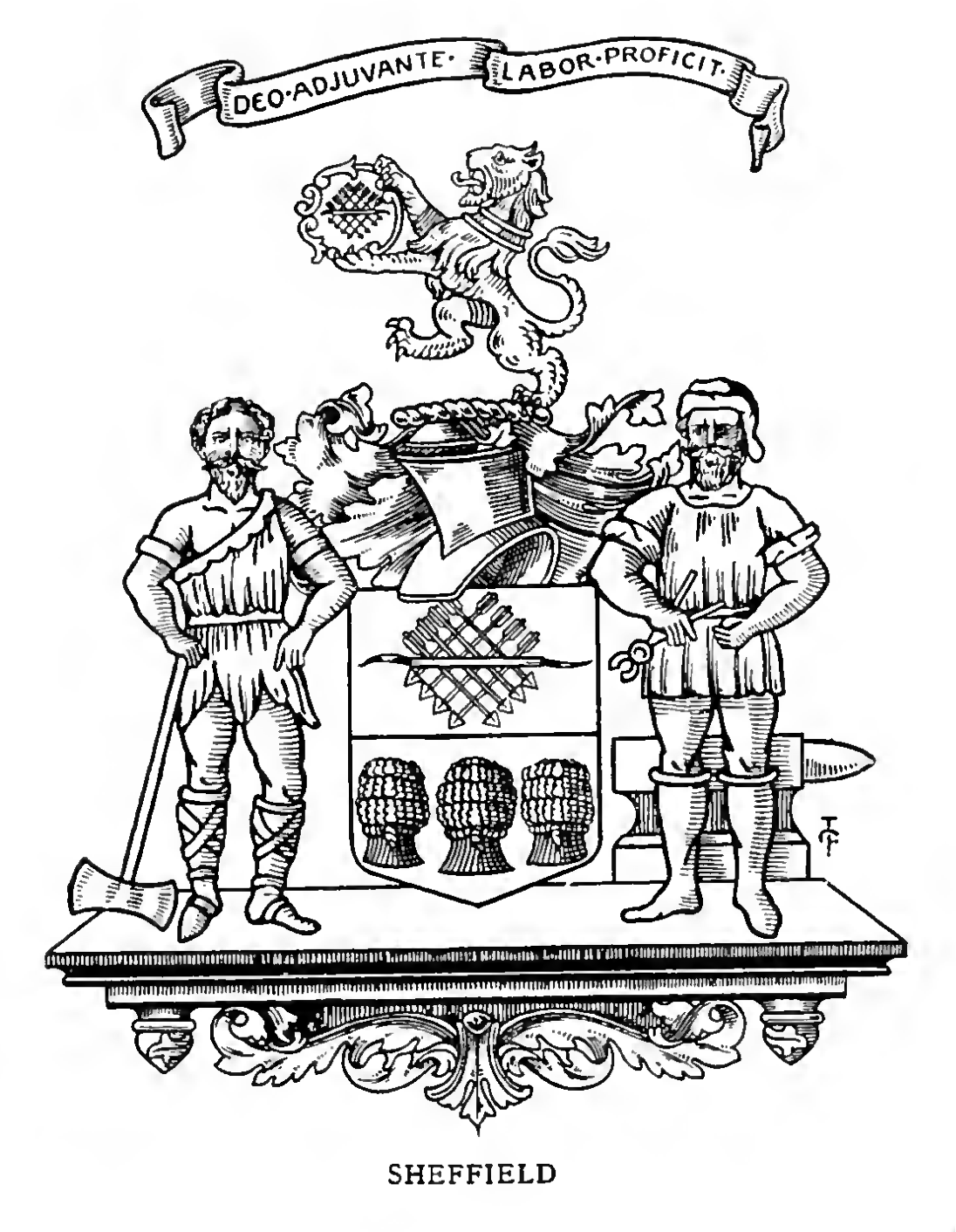 Please Help!
I work on Drawshield.net in return for coffee, but I need actual $$$ for the server...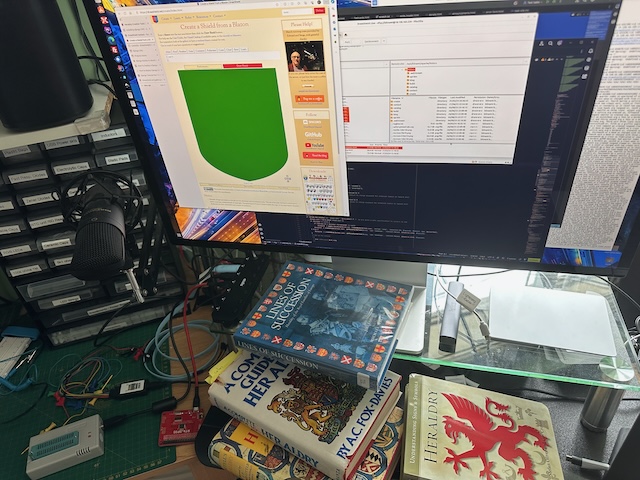 Please donate to make sure we don't run out of either!
Test Me