SHROPSHIRE.
SHROPSHIRE. Erminois, three piles 'azure, two issuant from the chief and one in base, each charged with a leopard's face or. Motto — " Floreat Salopia."
[Granted i8th June 1896. The grant is reproduced in facsimile in the Genealogical Magazine, vol. ii. p. 2. The fees were defrayed by Sir Oftley Wakeman, Bart.]
Original Source bookofpublicarms00foxd_djvu.txt near line 23675.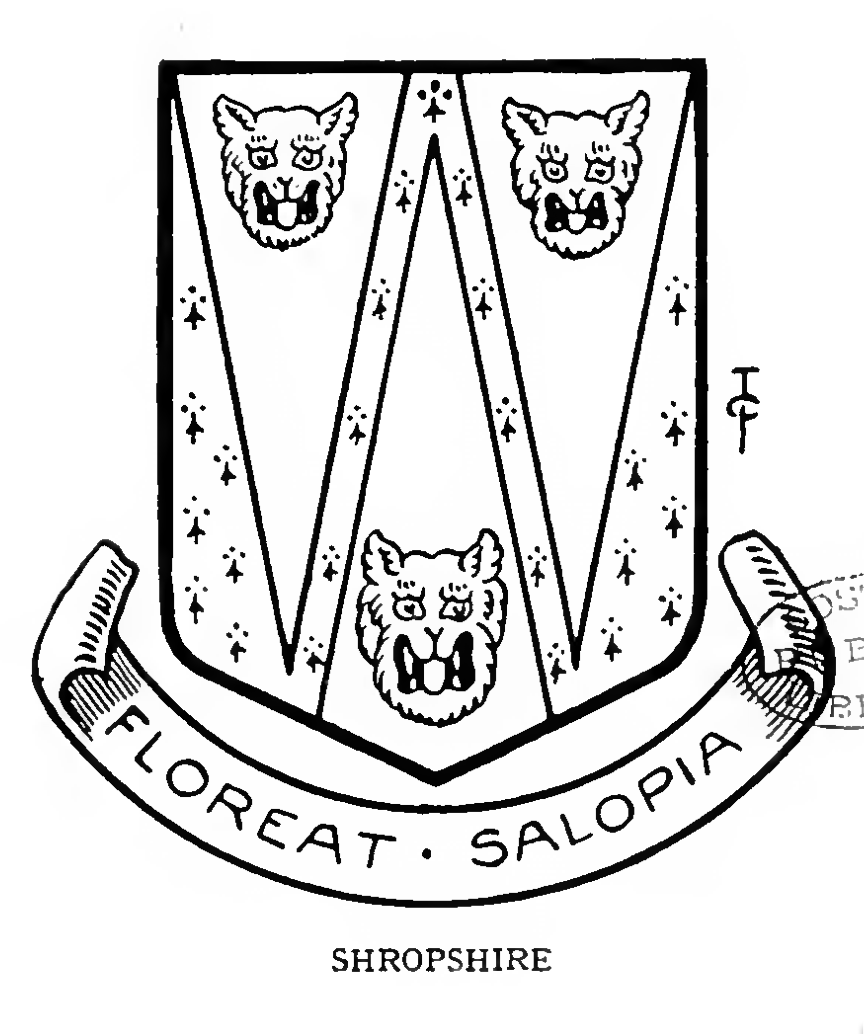 Please Help!
The server has running costs, I have coffee needs.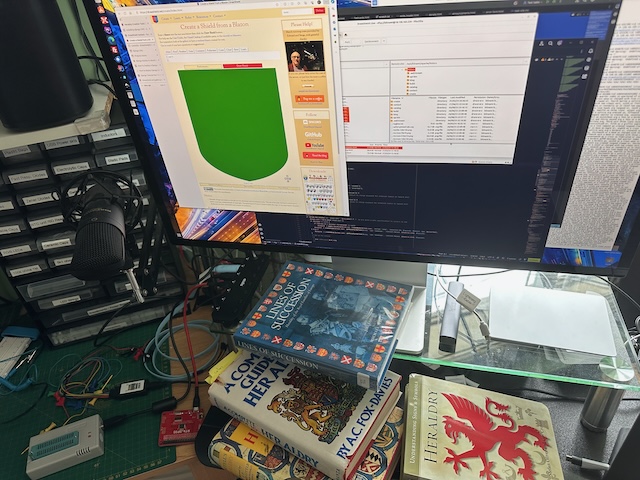 Please donate to make sure we don't run out of either!
Buy me a coffee
Test Me