SODOR AND MAN, See of.
SODOR AND MAN, See of. Standing on a pavement in fesse chequy a representation of the Virgin Mary, her arms extended between, and the hands holding two pillars, the dexter pillar charged with a church, in base an escutcheon of the arms of Man ensigned with a mitre.
[These arms are recorded in the College of Arms, but no colours are noted in the record. The field is usually stated to be argent, and the charges all proper, which is probably correct. Woodward, however, in his " Ecclesiastical Heraldry," makes the field gules, though on what authority does not appear.]
Original Source bookofpublicarms00foxd_djvu.txt near line 23885.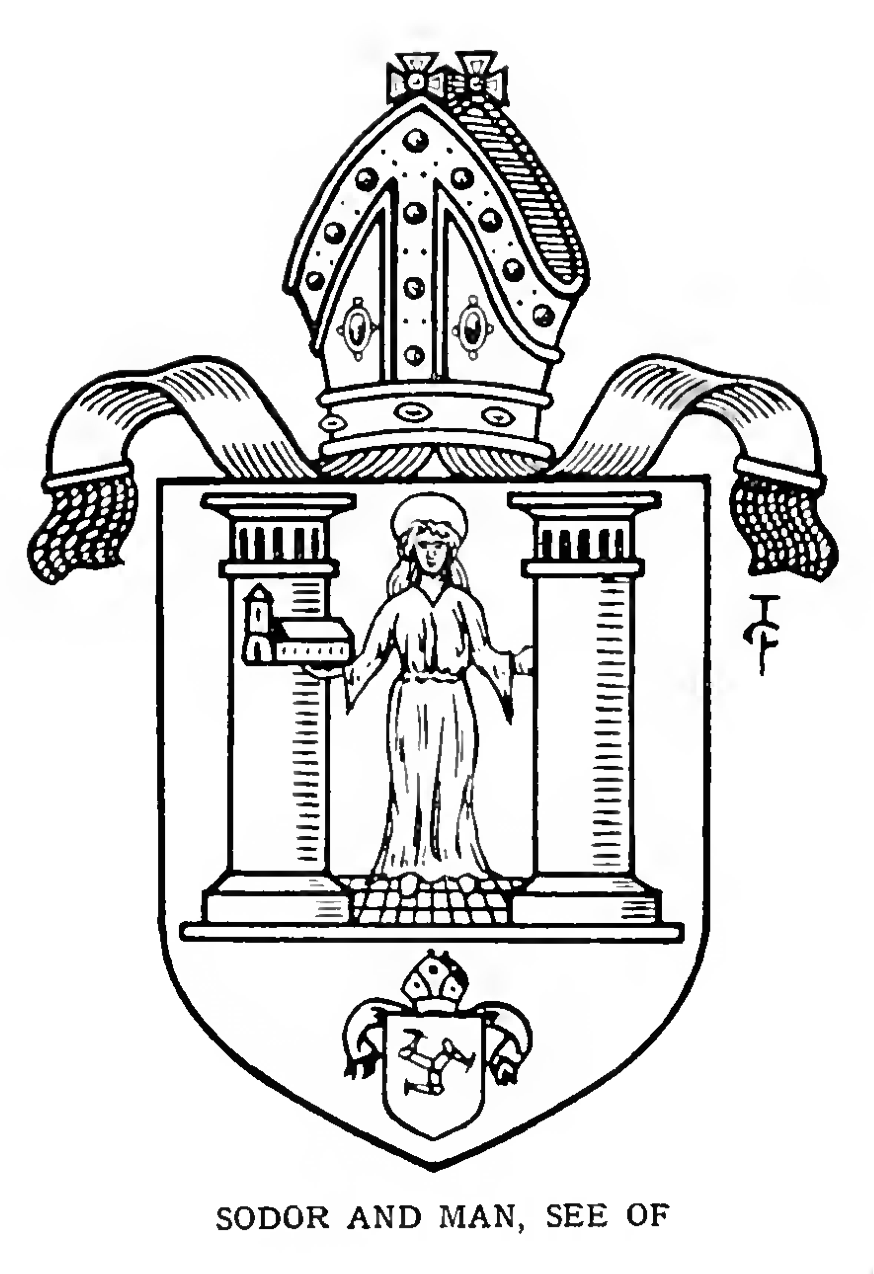 Please Help!
I work on Drawshield.net in return for coffee, but I need actual $$$ for the server...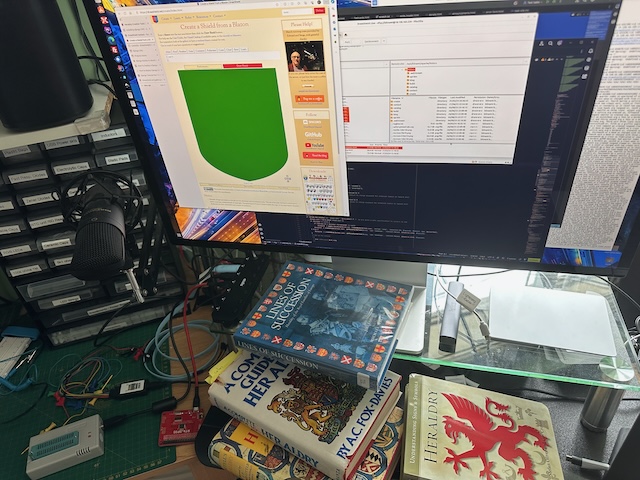 Please donate to make sure we don't run out of either!
Test Me