SOUTH AFRICA, Union of.
SOUTH AFRICA, Union of. Quarterly per fesse wavy the first quarter gules, a female figure representing Hope, resting the dexter arm upon a rock, and supporting with the sinister hand an anchor argent ; second quarter or, two black Wildebeesten in full course at random both proper ; third quarter or, upon an island an Orange tree vert, fructed proper ; fourth quarter vert, a trek waggon argent. Crest — On a wreath of the colours, a lion passant guardant gules supporting with the dexter paw four staves erect, alternately argent and azure and banded or. Supporters — (Dexter) a springbok, (sinister) an oryx (gems bok), both proper. Motto — " Ex unitate vires." [Assigned by Royal Warrant, 1910.]
Original Source bookofpublicarms00foxd_djvu.txt near line 23951.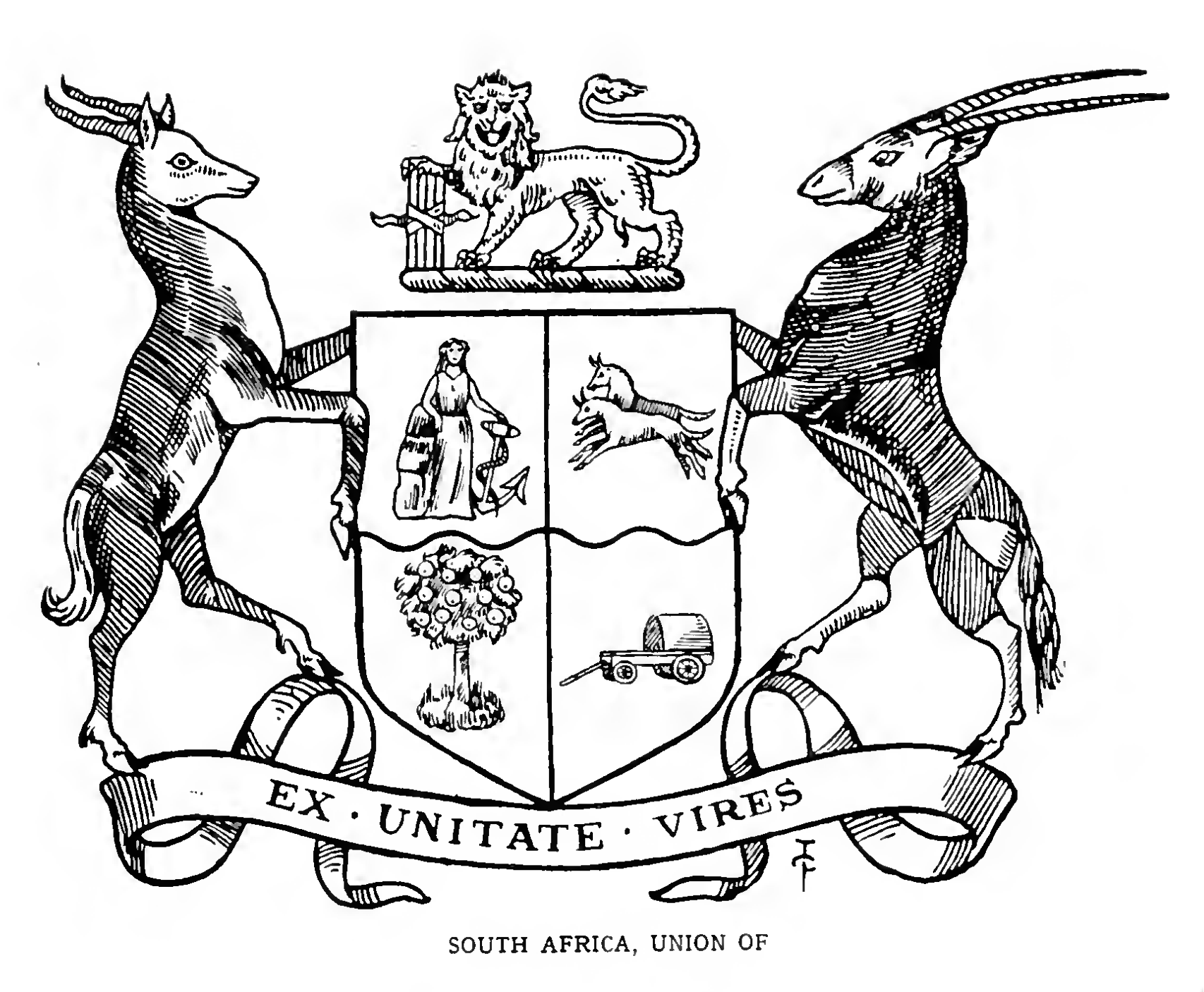 Please Help!
The server has running costs, I have coffee needs.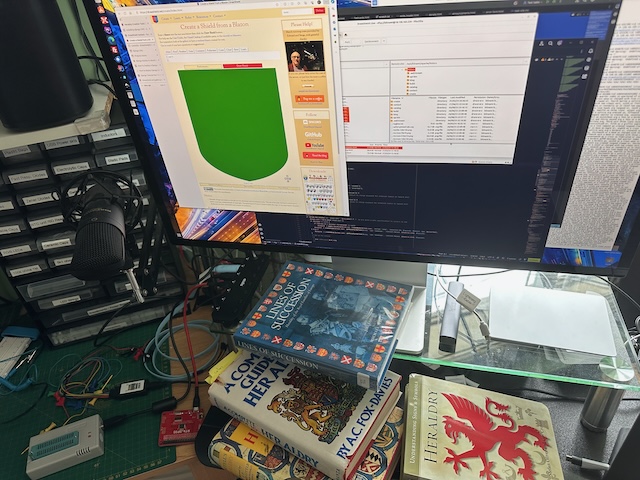 Please donate to make sure we don't run out of either!
Buy me a coffee
Test Me