ST. ANDREWS, Archiepiscopal See of (Scotland).
ST. ANDREWS, Archiepiscopal See of (Scotland). Azure, a saltire argent.
[These arms were matriculated in Lyon Register, c. 1672-7, and are still in use, but by the disestablishment of the Episcopal Church in Scotland they are really extinct and their present use is improper.]
There is a note in Lyon Register to the above matriculation.

" Albeit for the scale of the See he constantly gives in a field azure, the Image of St Andrew the Patron of Scotland, vested and placed within the porch of a church proper, having his cross of martyrdome on his breast argent, with these words in flying escrolls on each side ' Regi Ecclesia Sacris,' on the right and 'Auspice summo numine' on the left and round the Seal ' Sigillum rotundum Archiepiscopi Sancti Andreae.'"

Original Source bookofpublicarms00foxd_djvu.txt near line 22267.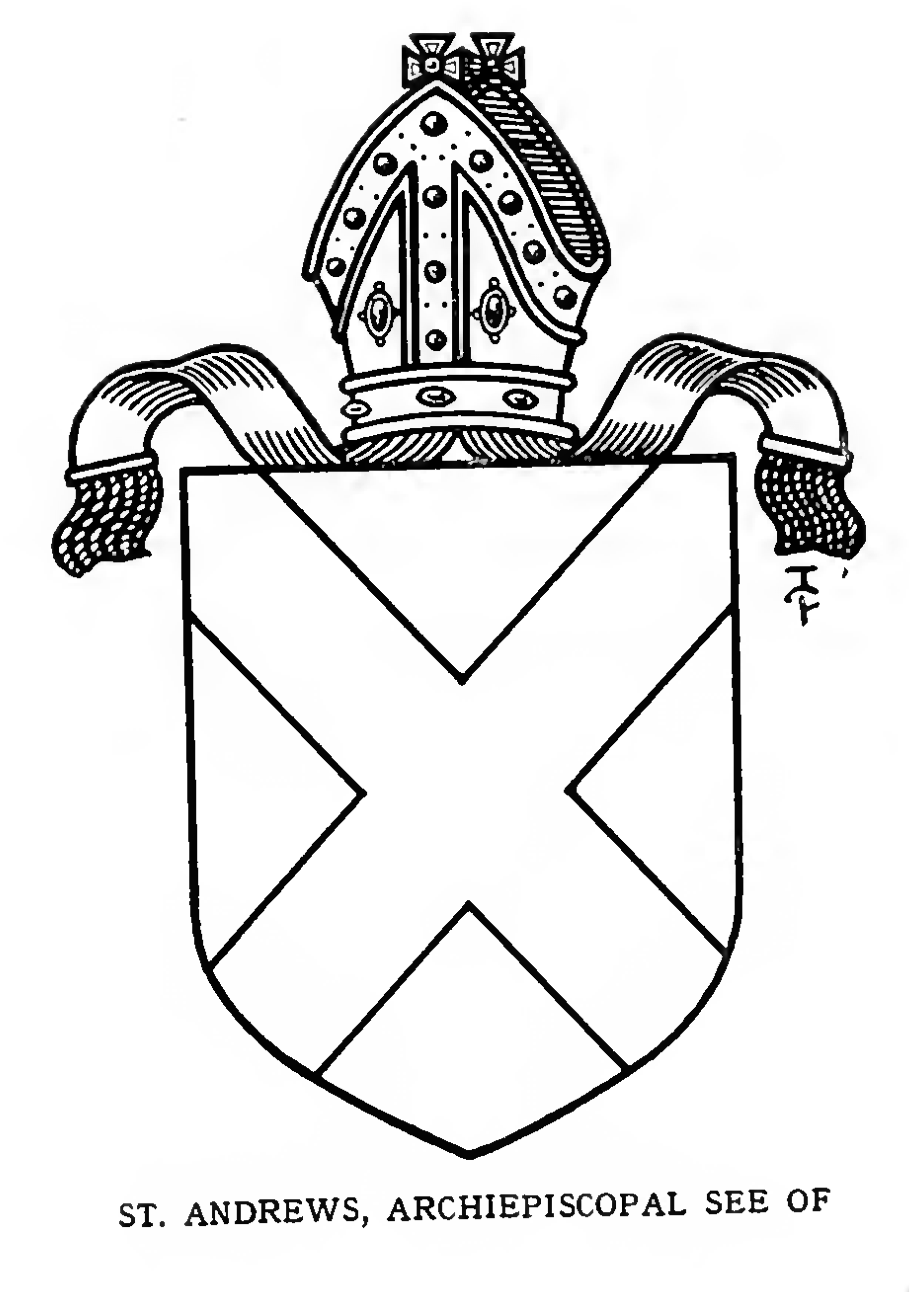 Please Help!
The server has running costs, I have coffee needs.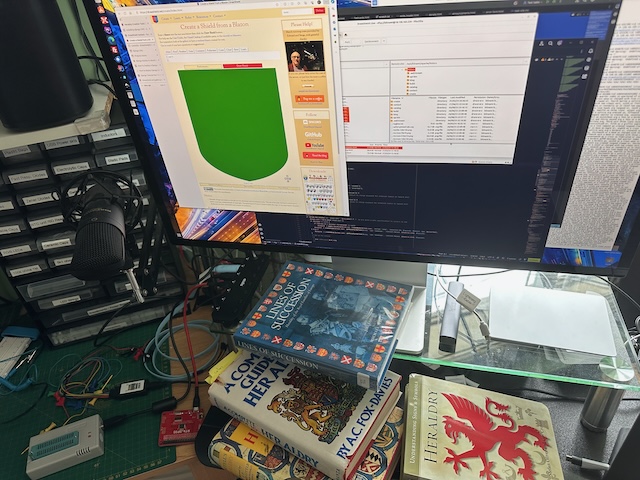 Please donate to make sure we don't run out of either!
Buy me a coffee
Test Me