ST. HELENS (Lancashire).
ST. HELENS (Lancashire). Argent, two bars azure, over all a cross sable, in the first and fourth quarters a saltire gules, and in the second and third a gryphon segreant of the third. And for the Crest — On a wreath of the colours a lion passant guardant proper, charged on the body with two fleurs-de-lis gules, resting the dexter fore-paw on an ingot of silver. Motto — " Ex terra lucem." [Granted, College of Arms, 17th January 1876.]
Original Source bookofpublicarms00foxd_djvu.txt near line 22463.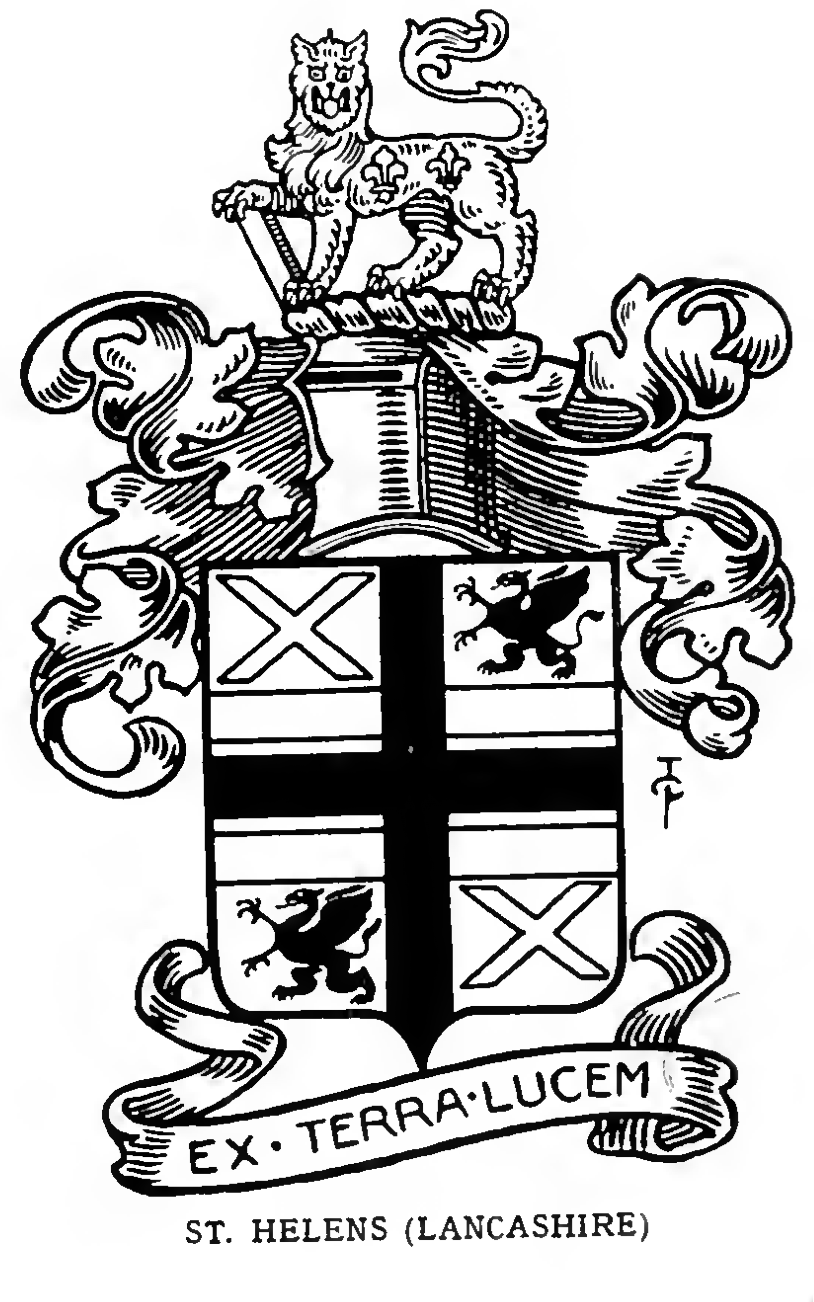 Please Help!
The server has running costs, I have coffee needs.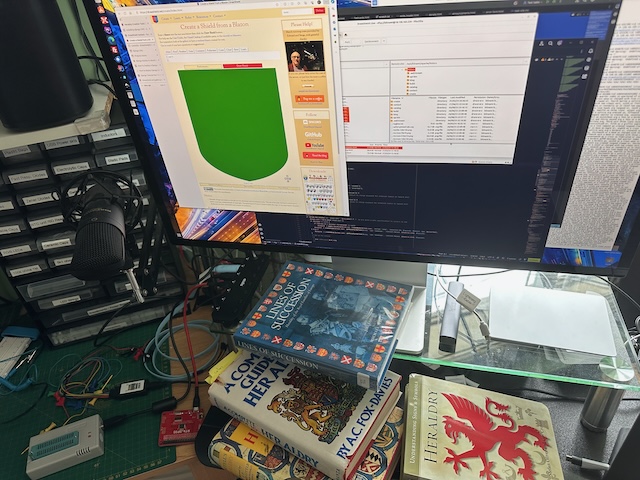 Please donate to make sure we don't run out of either!
Buy me a coffee
Test Me