ST. IVES (Huntingdonshire).
ST. IVES (Huntingdonshire). Has no armorial bearings. Those used are peculiar, and show a lamentable ignorance of heraldry on somebody's part. They are, Quarterly . . . and . . . four bulls' heads. Motto — " Sudore non sopore." Though the partition lines are very plainly en evidence, all four quarters are marked gules. The bulls' heads are far from heraldic, being neither couped, erased, nor cabossed, but savouring of all three. They have a remarkable resemblance to Messrs Colman's trade-mark. Had the original artist no better copy to guide him than an old mustard tin ?
Original Source bookofpublicarms00foxd_djvu.txt near line 22500.
Please Help!
The server has running costs, I have coffee needs.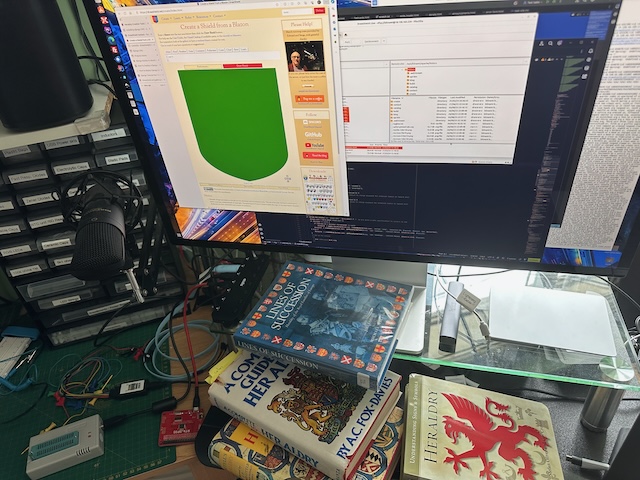 Please donate to make sure we don't run out of either!
Buy me a coffee
Test Me