ST. LUCIA.
ST. LUCIA. No warrant assigning arms has as yet been issued, but the Admiralty publishes as a device for use on the Union flag by the Governor, a landscape representation of an island in the sea, with the motto, " Statio hand malefida carinis."
Original Source bookofpublicarms00foxd_djvu.txt near line 22564.
Please Help!
I work on Drawshield.net in return for coffee, but I need actual $$$ for the server...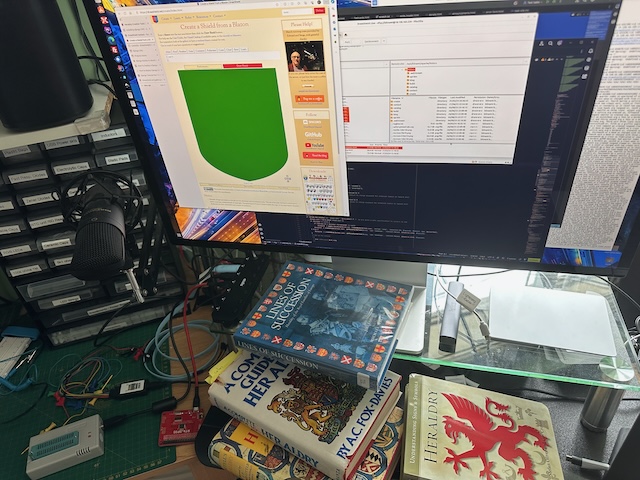 Please donate to make sure we don't run out of either!
Test Me