STOCKPORT (Cheshire).
STOCKPORT (Cheshire). Has no armorial bearings. Those used, however, and which are given in Debrett's " House of Commons," are those which appear to have belonged to the ancient family of Stopford, Stopfort, or Stockport, Barons of Stockport, namely, " Azure, three lozenges, two and one, between nine cross crosslets or," or, as sometimes quoted, " Azure, crusuly, three lozenges or." Debrett's " House of Commons " adds, presumably by way of ornament, for no other reason is apparent, on the dexter side the head and forepart of a lion issuing from behind the escutcheon, and as a sinister supporter the figure of Britannia. At the base is the Union badge of the rose, thistle, and shamrock, and above an escroll bearing the words " Corporate Reform, Jan. 1838," and surmounting all a mural coronet. What special claim Stockport may have for appropriating the national emblems the editor would be glad to know, and he would suggest a reform in the arms as well as in the corporation.
Original Source bookofpublicarms00foxd_djvu.txt near line 24539.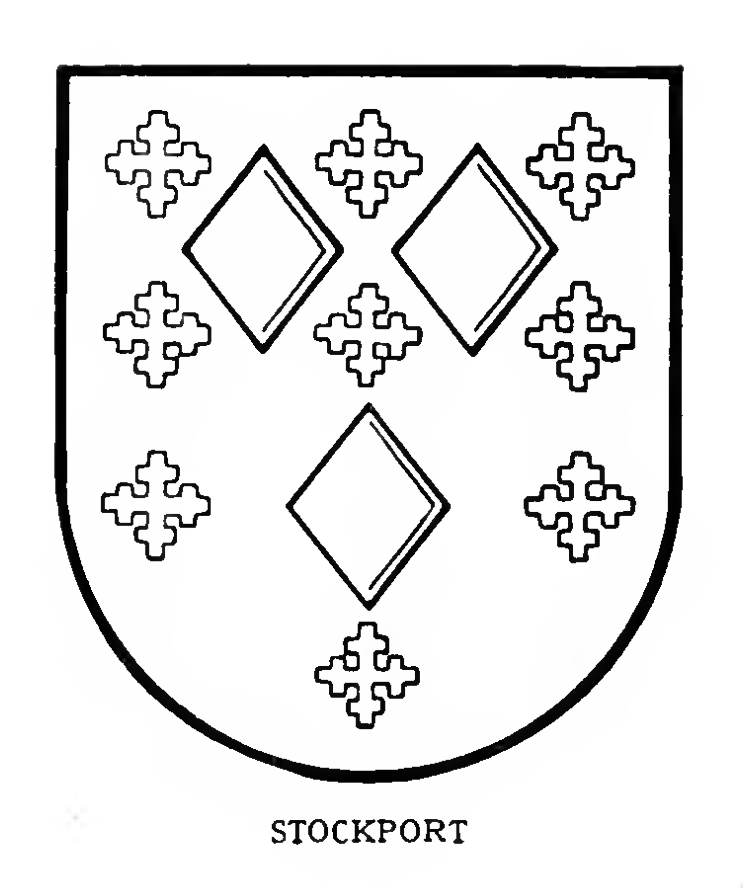 Please Help!
The server has running costs, I have coffee needs.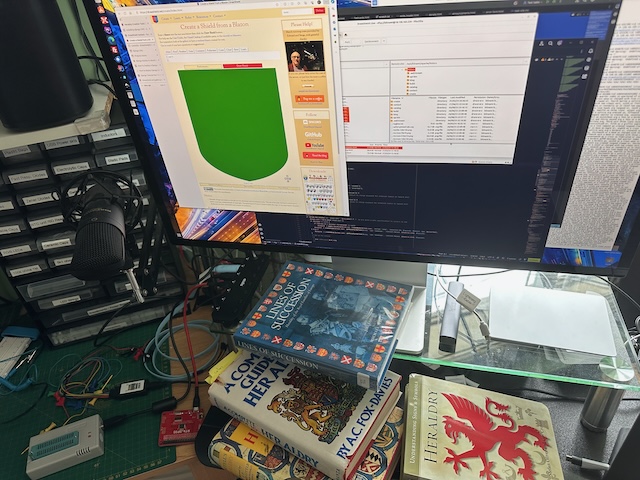 Please donate to make sure we don't run out of either!
Buy me a coffee
Test Me