STOKE NEWINGTON, Borough of (London).
STOKE NEWINGTON, Borough of (London). Has no arms. The borough seal shows an appalling arrangement. The shield is divided per fesse, the chief showing a landscape view of a church. The base is divided per pale on the dexter side, the arms impaled of the cities of London and Westminster, and the sinister side shows the supposed, but discarded, arms of Middlesex, Gules, three seaxes fesseways in pale. Crest — A tree. Motto — " Respice prospice."
Original Source bookofpublicarms00foxd_djvu.txt near line 24553.
Please Help!
The server has running costs, I have coffee needs.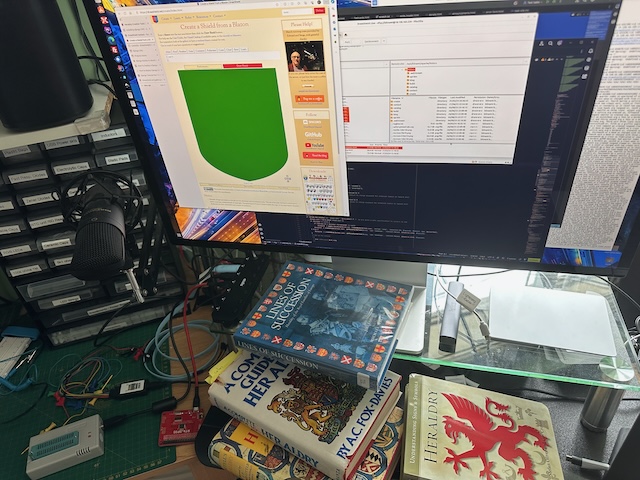 Please donate to make sure we don't run out of either!
Buy me a coffee
Test Me