STRAITS SETTLEMENTS, The Colony of the.
STRAITS SETTLEMENTS, The Colony of the. Quarterly, the first quarter gules, issuant from the base a tower proper, on the battlements thereof a lion passant guardant or; the second quarter argent, on a mount an areca nut palm tree proper; the third quarter also argent a sprig of the oil tree kruing proper ; the fourth quarter azure in base on waves of the sea in front of a representation of the sun rising behind a mountain, a sailing yacht in full sail to the sinister, all proper. Crest — A demi-lion rampant guardant supporting in the paws a staff proper, thereon flying to the sinister a banner azure, charged with three imperial crowns or.
[Assigned by Royal Warrant, 25th March 191 1.]
A curious coat-of-arms was formerly in general use for the Colon)', viz.,

" Gules, on a pall reversed argent, three imperial crowns one and two or." This device upon a lozenge fesseways is published by the Admiralty as the device for use by the Governor upon the Union flag.

Original Source bookofpublicarms00foxd_djvu.txt near line 24681.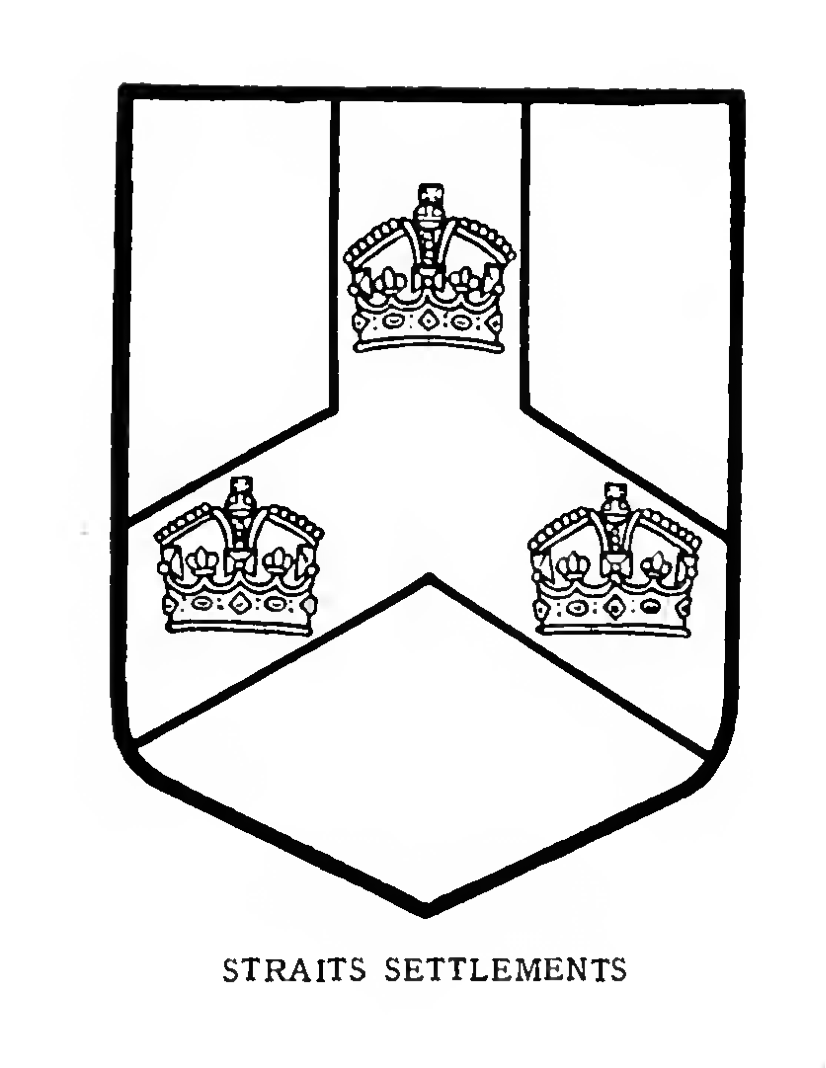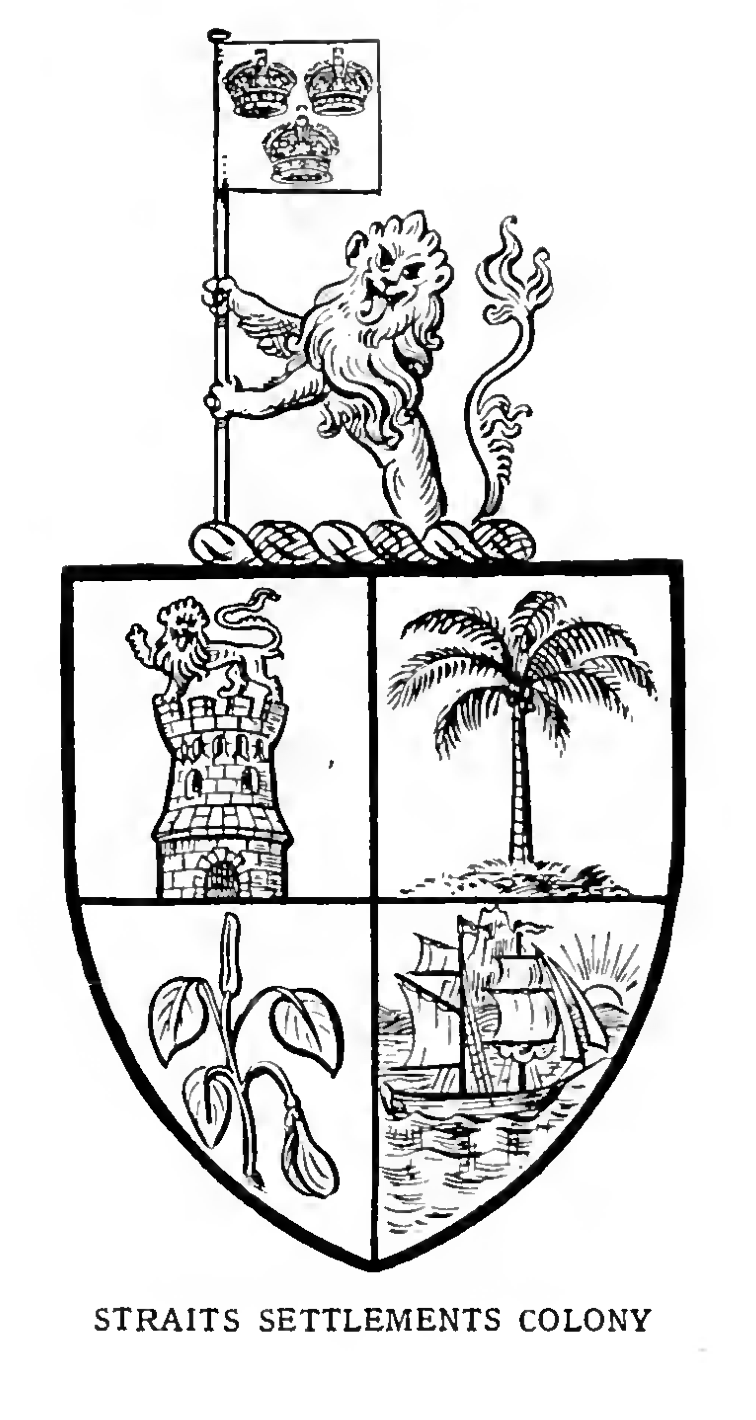 Please Help!
The server has running costs, I have coffee needs.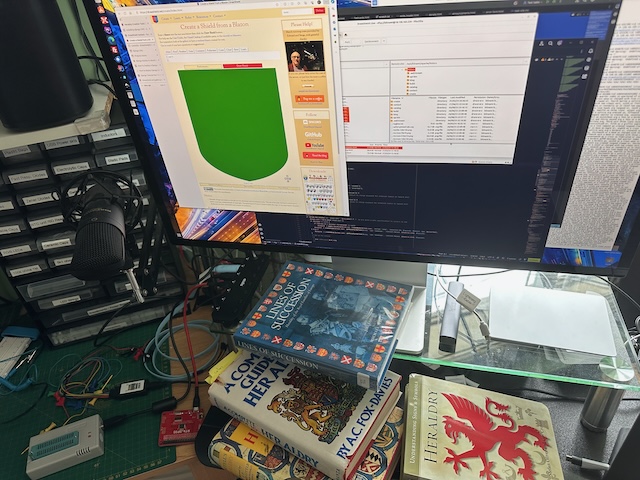 Please donate to make sure we don't run out of either!
Buy me a coffee
Test Me