Welcome to DrawShield
---
Create shields, learn blazonry, study heraldry
---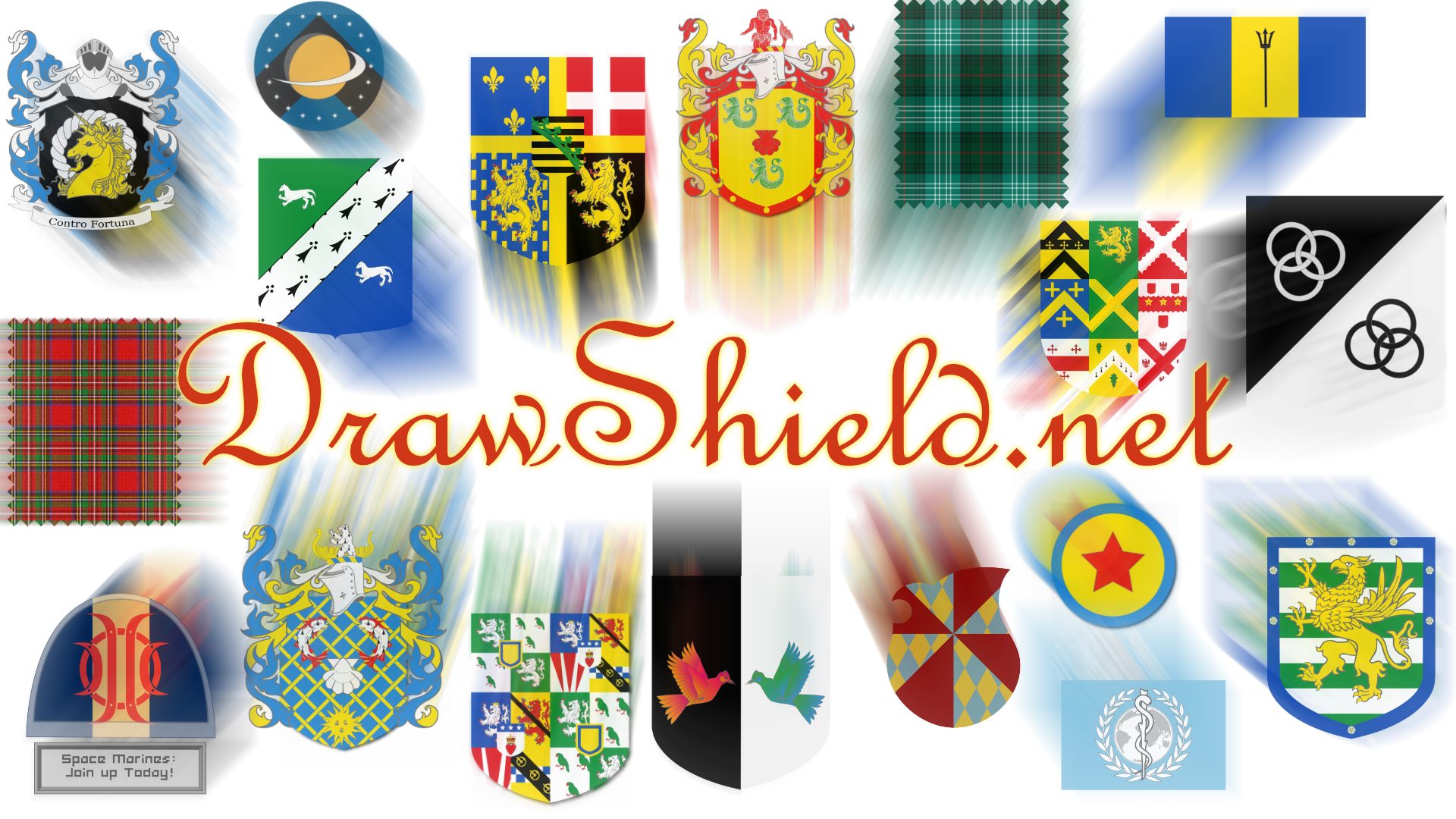 Welcome to the DrawShield Suite of Heraldry Programs and Resources.
New!Oct '19 - limited support for drawing a full achievement, see user guide for details.. Also, beta-test archive of Google+ Heraldry community.
On these pages you will find tools to help you understand Heraldry and Blazonry and create heraldic images. Some of the things that you can do on this site are:
Gallery Image of the Day
Click on the image for full details
Blazonry is a special language, part English, part French, used to precisely describe the colours, shapes and objects that appear on a heraldic shield.
Enjoy Your Blazoning!
But don't forget, DrawShield is provided for education and information only. The use of heraldic devices is restricted in many countries, independently of copyright. The granting of a Coat of Arms is solely the right of the appropriate Heraldic Authority for your nationality and country of residence.
Looking For Your Family Coat of Arms?
Sorry, this is not a database of coats of arms, try coadb.com. (Disclosure: this author provides consultancy and website support services to coadb.com).
Requests, Comments and Feedback
Finally, if you would like to help improve DrawShield or have suggestions for new features please go to the Contacts page.
Please Help!
The server has running costs, I have coffee needs.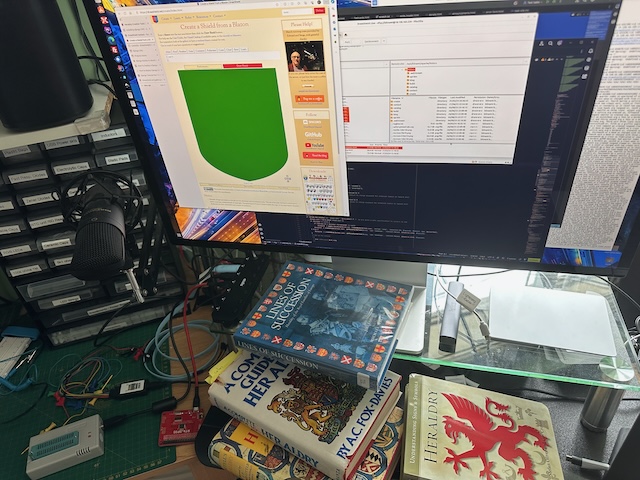 Please donate to make sure we don't run out of either!
Buy me a coffee
Test Me