Barlow Family Crest

    quarterly azure and argent,
a chief sable, in chief 3 Moon Decrescent or,
in sinister side a blackbird displayed sable beaked
 red legged red higher higher higher larger larger,
in dexter side a book closed sable clasped red garnished
 or leaved argent smaller higher higher higher,
in sinister side a cup or lower lower lower lower
 smaller much smaller,
in dexter side a Strawberry Flower red lower lower
 lower lower,

Suggested by an anonymous user, who adds:
The Family Crest of a character of mine
If you would like to modify this blazon and see the effects click here to copy it into the "create" page.
If you have some helpful feedback or would like to comment on this shield design please click on the button below. Your comment will be moderated and added to this page.
Please Help!
The server has running costs, I have coffee needs.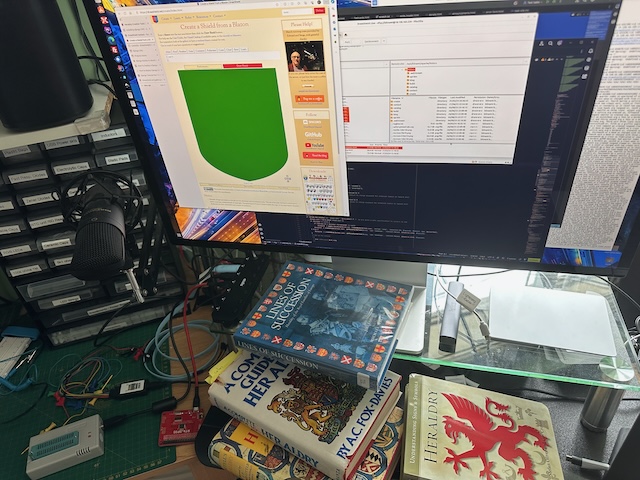 Please donate to make sure we don't run out of either!
Buy me a coffee
Test Me