BURMA.
BURMA. No warrant assigning arms has as yet been issued to Burma, but the following arms are in general use : — " Or, a peacock in his pride proper." [They are quite unauthorised.]
Original Source bookofpublicarms00foxd_djvu.txt near line 4966.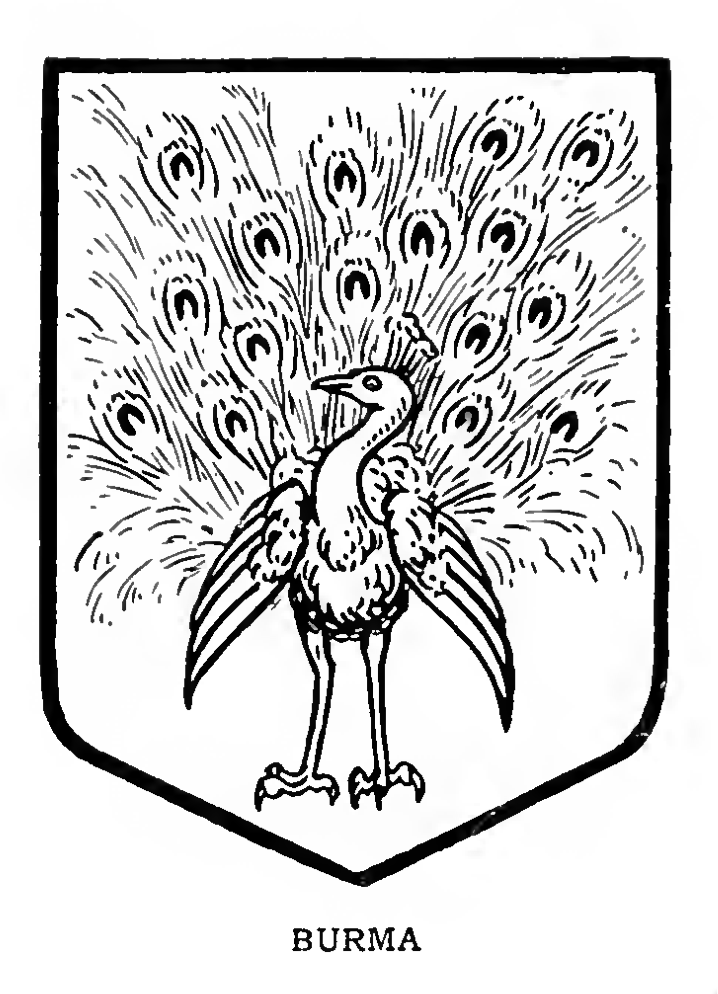 Large Latte
DrawShield.net development is entirely powered by coffee and cake.
Please help make sure supplies never run low.
Test Me