SALISBURY (Wiltshire).
SALISBURY (Wiltshire). Barry of eight azure and or Supporters — On either side an eagle displayed with two heads or, ducally gorged azure.
[Recorded in the College of Arms.]
Gwillim gives (and Burke follows him, quoting in addition), " Azure, a sword argent, hilt and pommel or, surmounted by a key of the last, on a chief argent, three lozenges gules."
Original Source bookofpublicarms00foxd_djvu.txt near line 22715.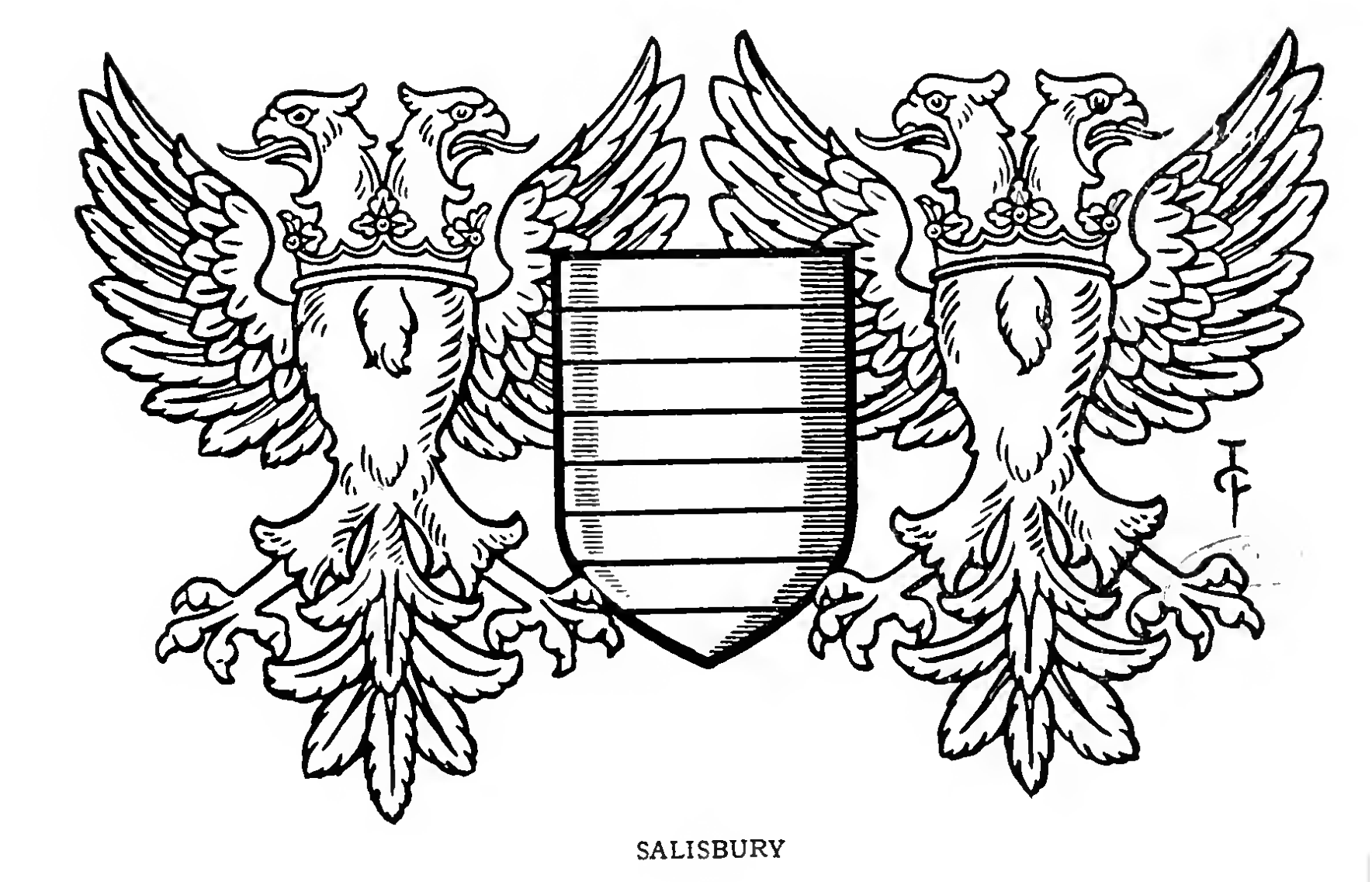 Please Help!
The server has running costs, I have coffee needs.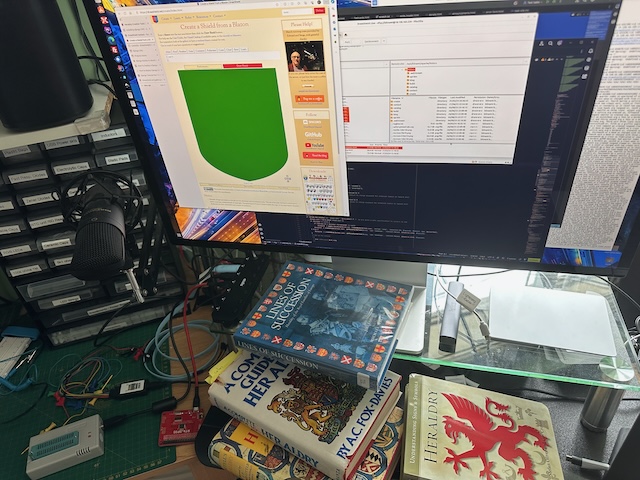 Please donate to make sure we don't run out of either!
Buy me a coffee
Test Me