SAMOS.
SAMOS. Per fesse, the chief gules, a lion's face or, the base per pale dexter argent on a mount in base vert, an ox couchant to the sinister issuing from the dexter side of the escutcheon : sinister, azure, on a mount in base vert, a crosier in bend argent surmounted by a peacock to the sinister close proper.
Original Source bookofpublicarms00foxd_djvu.txt near line 22790.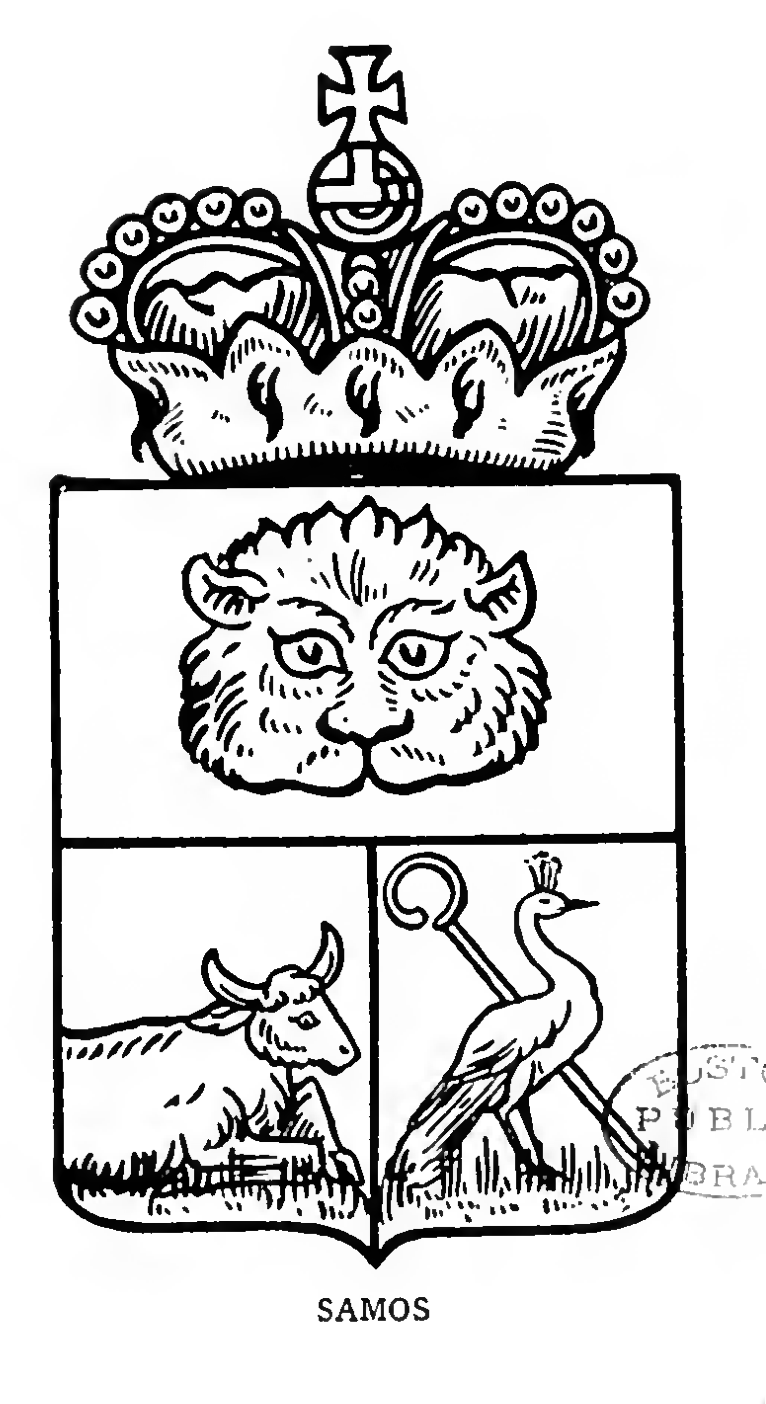 Please Help!
The server has running costs, I have coffee needs.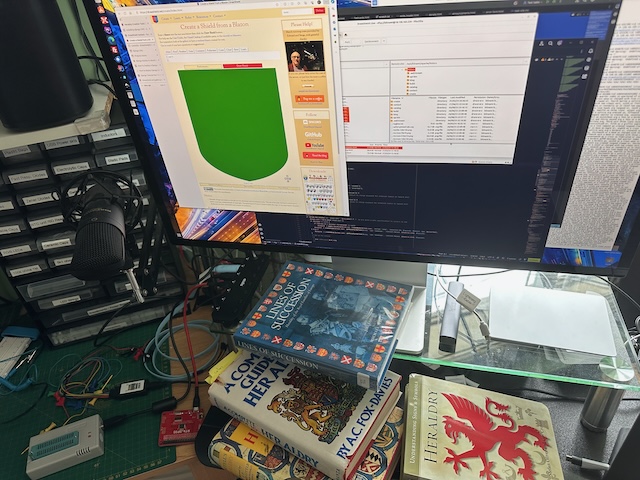 Please donate to make sure we don't run out of either!
Buy me a coffee
Test Me