SANDWICH (Kent).
SANDWICH (Kent). Party per pale gules and azure, three demi-lions passant guardant or, conjoined to the hulks of as many ships argent. [Recorded in the College of Arms.]
Original Source bookofpublicarms00foxd_djvu.txt near line 22794.
Please Help!
I work on Drawshield.net in return for coffee, but I need actual $$$ for the server...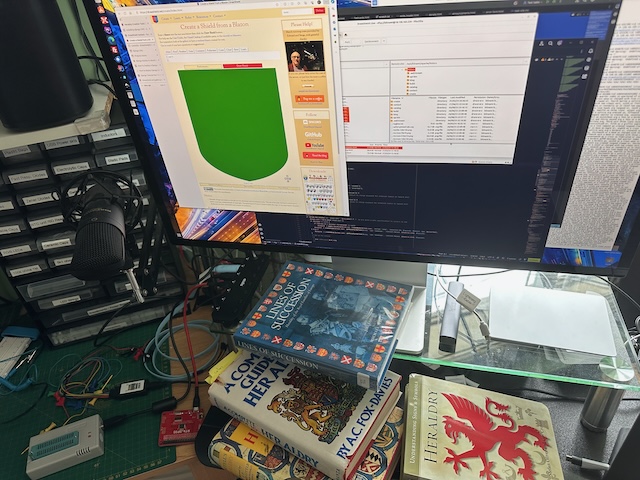 Please donate to make sure we don't run out of either!
Test Me